Habitat MidOhio Monthly Musing
To sign up to receive your copy of the Monthly Musing straight to your email inbox, click here.
---
CEO Corner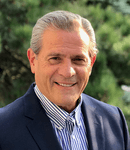 All of you are aware that the mission of Habitat for Humanity-MidOhio is to provide safe, decent and affordable housing in our service area for those who might otherwise not be able to afford a home of their own.  But did you know your affiliate has been involved in the central Ohio community to engage other developers, both for profit and nonprofit, to speak with one voice on the important issue of housing, through advocacy, to state and local policy makers?
     Back in 2016, I had an idea to pull together what were the original 11 affordable housing providers and create the Affordable Housing Alliance of Central Ohio.  As founder and its first chair, my goal was, through a unified effort, to engage those elected officials, civic and business leaders in an attempt to move the needle.  
     Our first order of business was to determine exactly where we were, and so we commissioned a study, the results of which indicated that more than 52,000 of our residents were severely cost-burdened – meaning they were paying more than half their income for shelter alone.  Imagine sitting down with your family to work through your monthly budget and realizing that a full 50% of your income had to pay on a mortgage or for rent, and that the other half had to cover every other household expense.  Right, not comfortable and certainly stress producing.
     Through our combined efforts, our now 30 members of the Alliance have been able to raise awareness sufficiently, such that some $700 million has been either raised outright from a variety of sources, including the specific pledge to address housing through passage of the city's bond package.  Mayor Ginther and members of city council have made the issue one of their top priorities.  Through our work during these last seven years, state legislators have also responded with appropriations – the latest of which was some $25 million that was set aside last December for access by Habitat affiliates throughout Ohio.  Habitat MidOhio will be the recipient of $3.5 million for both new construction and critical home repairs over the next two years.
     Progress!
     Although the Alliance has come a long way since our beginning, much of it has been offset by the significant growth central Ohio is now experiencing.  Columbus and the surrounding area are attractive to both businesses and families alike.  Topping the growth list is the decision Intel made to locate in eastern Franklin/western Licking Counties.  Construction will create an estimated 10,000 jobs, with the creation of approximately 3,500 permanent, well-paying positions upon completion.  Certainly, this is great news, but it brings with it attendant challenges for affordable housing, ones we as Habitat, the Alliance and our 29 other members are working to address.
     Toward that end, and just announced by the Alliance, is the rollout this week of a report entitled, "Finding Home in the Heart of it All."  Per the announcement, "This unbiased data and empirical research adds to an overwhelming body of evidence that proves housing investments are a tide that lifts all ships, and one that best positions our entire region for the future.  By working together, this is a surmountable challenge from which we will emerge as a national model of success."
     The Alliance will continue working with community leaders and policy makers in advancing policies designed to cut the existing housing gap in half during the coming years.  Specifically from the report, we will continue to focus efforts to:
Increase access to low-cost loans that will finance affordable construction;
Expand grant funding for housing creation and preservation (via critical repairs);
Create sustainable resources for rental assistance and permanent supportive housing;
Launch a regional eviction prevention system to triage emergency needs;
Adopt local protections and enforcement mechanisms to end income discrimination;
Support equitable homeownership with robust homebuyer assistance programs;
Protect homeownership through fair taxation and home repair tools; and,
Promote a diverse and ready workforce with housing-stabilized training and trade programs.
     It is obvious that many of these goals reach beyond the stated mission of Habitat MidOhio.  However, if the objective is to holistically address the identified and growing need, the challenge of providing more affordable housing will require this approach.  If you are interested in reading the full report, please follow this link: https://www.ahaco.org/findinghome 
     With that in mind, know that all you do to support our affiliate's work also indirectly helps address these goals by way of our continued involvement with the Alliance.  Think of it as a "two-fer."
     During my tenure, all of you collectively have allowed me to stand on your shoulders in this comprehensive effort, and I thank you one and all.

---
Homeowner Services
Commencement of Kidd Family Home, September 7
We were excited to officially kickoff the start of Discover's 20th Habitat MidOhio house sponsorship! Our newest partner family had the support of her two sons, her sister (also a Habitat MidOhio homeowner!) and her mom (an employee at our MidOhio ReStore Newark!) as they hung the Habitat banner! A special thanks to the City of Newark for your support on this project!
---
Commencement of Habte Family Home, September 23
It was a beautiful weekend for a commencement ceremony for Hilliard Adopt-A-House's 26th sponsored home with Habitat MidOhio. Churches in the partnership include: Amlin United Methodist Church, Indian Run United Methodist Church, King Avenue United Methodist Church, Linworth United Methodist Church, St. Brendan the Navigator Catholic Church, and St. James Lutheran Church.  They have been working hard for many months to rehab this nearly 100 year old house which will soon be a home for Helen and her family. The future homeowner was so hospitable and baked traditional bread, made fresh popcorn and even roasted coffee for all in attendance!
---
Please join us in welcoming Maria Moore to HFHMO!  Maria is joining our affiliate as Loan Processor for Habitat Capital Resources Corporation (HCRC).
Maria chose to work at Habitat because she likes what Habitat does for the community and wants to use her expertise to help us serve more families.  She is excited to start working with families to help them towards their dream of homeownership.  She is looking forward to learning about our processes and becoming and expert at them.  Outside of work Maria enjoys Zumba and giving new life to old pieces of furniture.  She loves Sunday dinners with her kids as well as helping people in the Hispanic community.  Fun general fact she shared with us:  Comets in ancient Greece were called "hairy stars".  We definitely did not know that!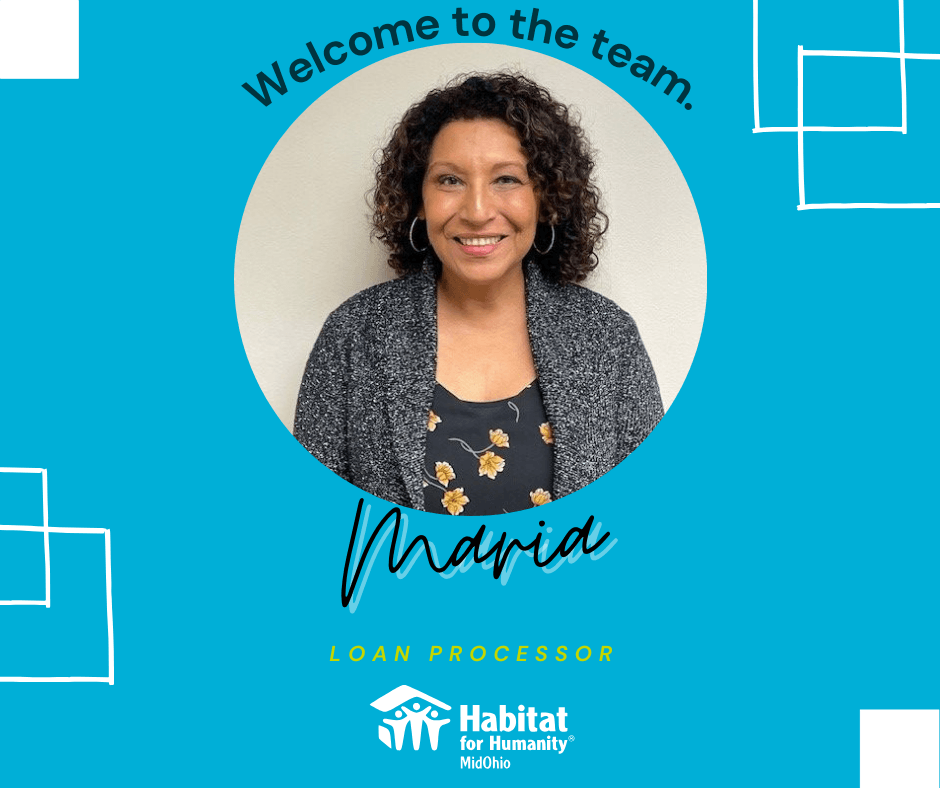 ---
Construction
Please join us in welcoming Jarrett Schauer to our construction team!
Jarrett joins our construction team as a Project Lead Apprentice.  His future goal with HFHMO is to become a Project Lead.  Jarrett chose to work at Habitat because he believes in acts of service and enjoys helping people.  Outside of work, Jarrett is a soccer coach and enjoys guitar and hiking.  Jarrett attended Ohio State – Go Bucks!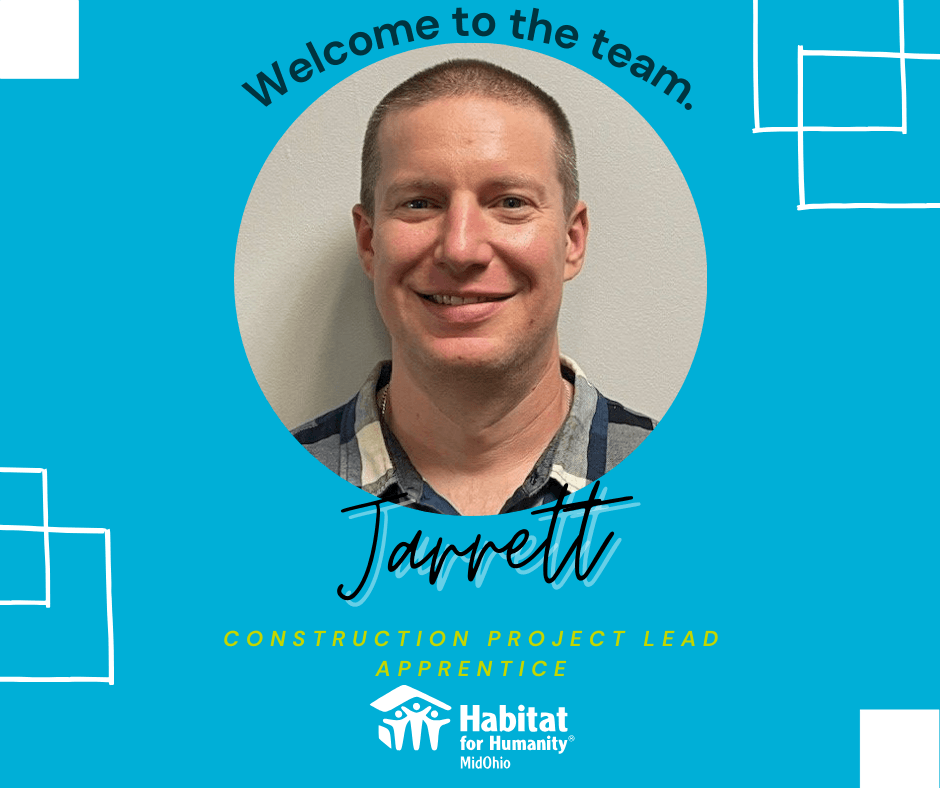 Please join us in welcoming Sarah Arnold to HFHMO!  Sarah joins us as our new Land Development Director.
Sarah is a Habitat veteran!  She has previously worked at Habitat Pinellas county and Hillsboro county in Florida.  She loves Habitat's mission and just can't stay away.  She is excited to help us find properties to develop so we can ultimately serve more families.  Outside of work Sarah enjoys traveling, hiking, reading, and doing home repairs.  She loves nature and volunteers at parks planting trees and doing habitat restoration.  Fun fact about Sarah:  She loves to study anything about nature, trees, fungus, moss, birds.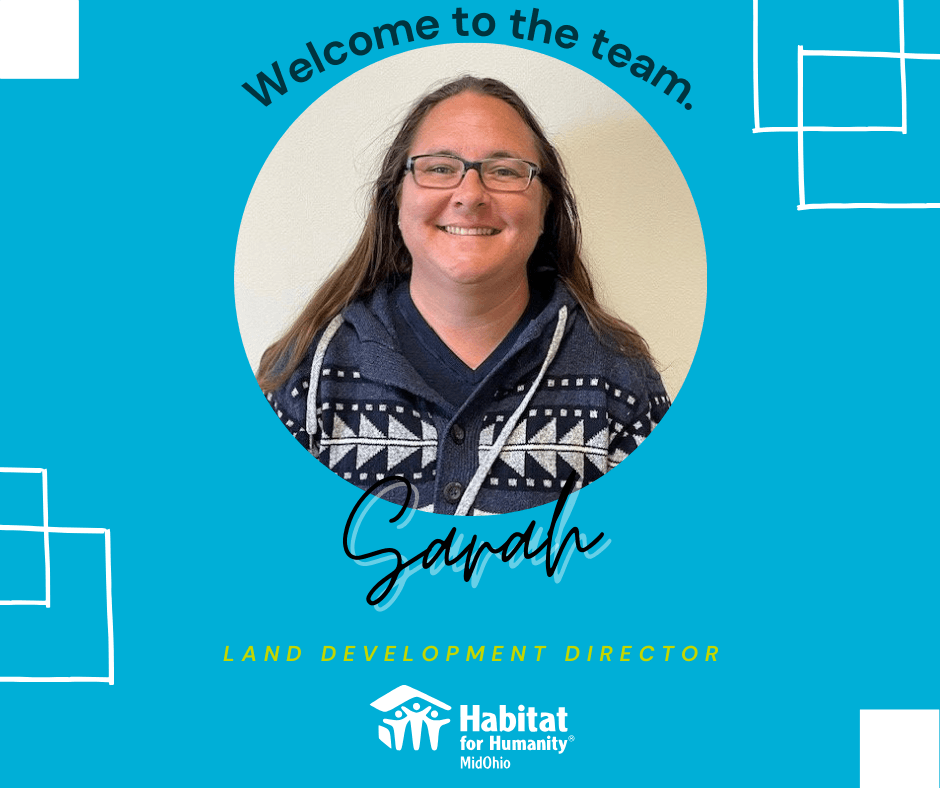 ---
Fencing Option Will Give Families Better Safety and Security     
Many of our families desire to have fences on their properties to help increase their safety and security.  For several years we have built fences as part of our Home Repair program and have been successful in creating better, safer situations for many homeowners.    
Starting this fiscal year, we started offering our new homeownership partner families the option to have a fence constructed as part of their home build process.  Because moving into a new home can have many expenses, we realize that the cost of independently having a fence built could be out of reach for many of our new homeowners for quite some time.  Additionally, we have often found situations where adjacent old fences and fence lines are either dilapidated or grown up with out of control vegetation—creating challenges in our already modestly sized yards.  By addressing fence line issues and constructing new fences at the time of the home construction, we believe we will be able to create a better situation not only for the new family, but also for the neighbors and community as a whole.  
The fences will be in the rear yards only and will typically be wood privacy fencing.  Because each property has its own set of specific conditions (such as already existing fences in good condition on the property lines), each will be taken into consideration on a case-by-case basis.  
We are excited and happy to provide additional affordable solutions for the families that will help to increase their safety and also their pride in the new home.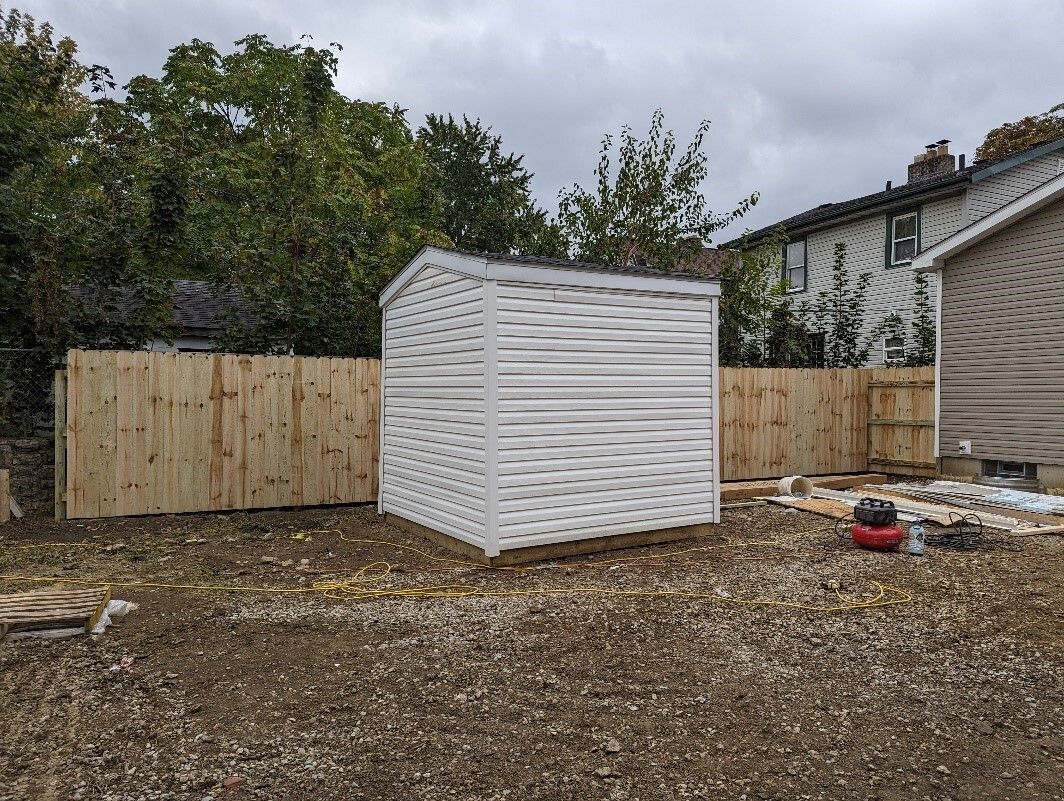 ---
ReStore
ReStore Online Launch
Check our new online store to see what featured products we have available at our Westerville and Newark locations.  You can even purchase online and pick up in store!
---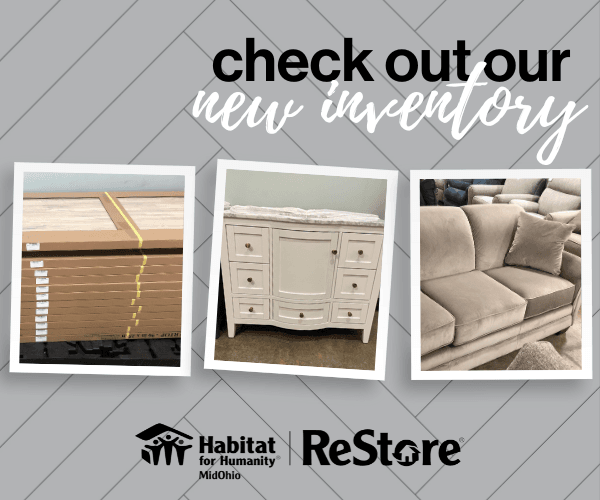 Come check out our stores for great deals! We have been fortunate to receive several large donations over these past few weeks. We are excited to announce our partnership with La-Z-Boy! Come check out the new furniture at all 3 locations. These are beautiful items just in time for the holidays! We have also received new bathroom vanities, new flooring, new lighting and so much more. Stop in and check out everything we have available. Check out our Facebook and Instagram pages for all the unique and great items we have in the stores: www.facebook.com/MidOhioReStore
---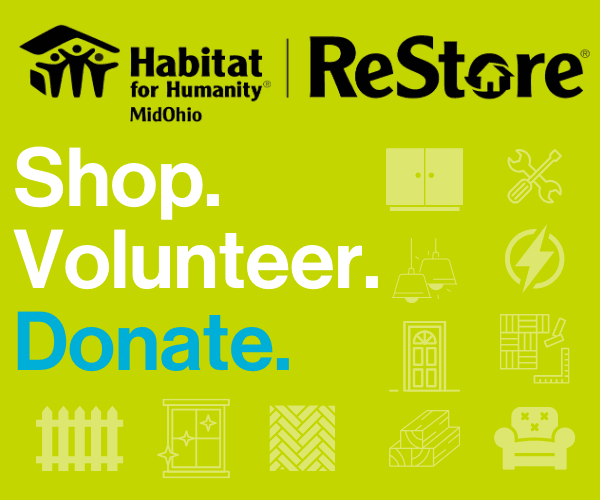 In the last couple of months before the end of the year, there is still time to donate for a tax receipt. Visit our website to see a list of items we are able to accept. Schedule a pick up for larger items (614) 364-7028, or bring us your smaller items. Either way, you are helping to support our mission, and you will get to claim your donations as tax deductible
Locations and hours:
ReStore Westerville Road: 3140 Westerville Road, Columbus, OH 43224
Open Monday-Saturday from 9:00 A.M. to 5:00 P.M. (Donations Drop-offs 9:00 A.M. to 4:30 P.M.)
ReStore Bethel Road: 2555 Bethel Road, Columbus, OH 43220
Open Monday-Saturday from 9:00 A.M. to 5:00 P.M. (Donations Drop-offs 9:00 A.M. to 4:30 P.M.)
ReStore Newark: 1660 N 21st St, Newark OH 43055
Open Monday-Saturday from 9:00AM to 5:00PM (Donations Drop-offs 9:00 A.M. to 4:30 P.M.)
---
Please join us in welcoming a new team member to the Westerville Road ReStore, Jason!
Jason chose to work at Habitat because he enjoys helping and likes being hands on.  He's excited to work in a position that makes a difference and helps others.  He is looking forward to learning as much as he can about working in the ReStore.  Outside of work, Jason enjoys singing, writing songs, and poetry.  He also likes to work out.  Fun fact about Jason: He created "Jason" season.  Be sure to ask him what that is when you see him in the store!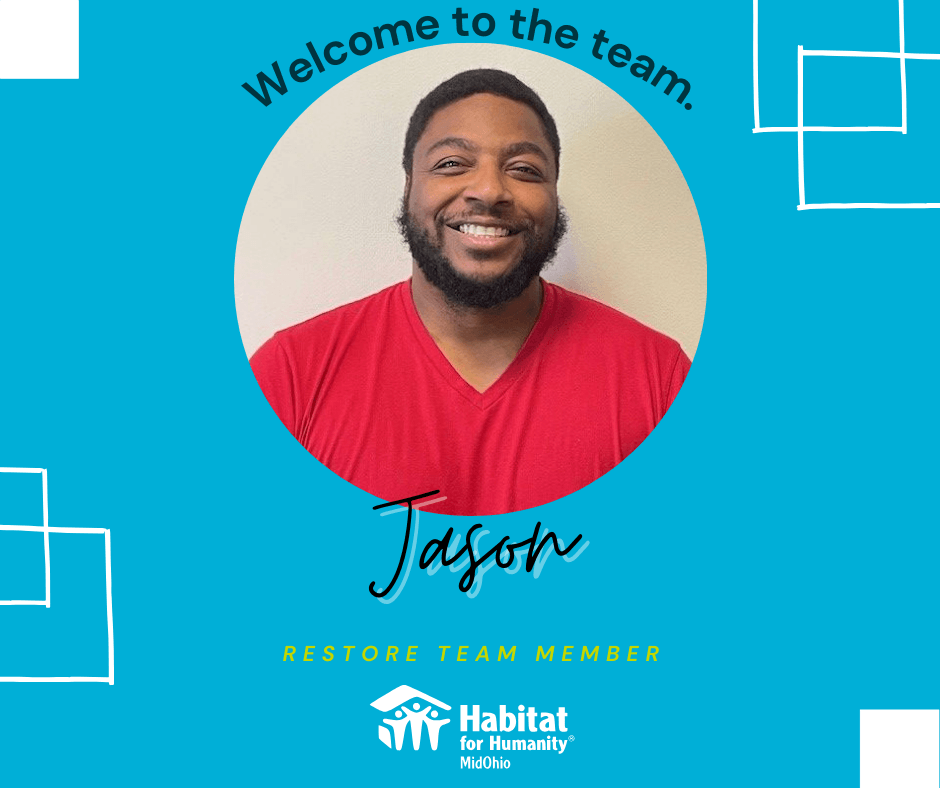 ---
Volunteer Services
Please welcome our newest AmeriCorps members, Jordyn Reinhard and Kerouac Smith!
Jordyn will serve as an AmeriCorps Construction Crew Lead. Jordyn chose to serve a year with Habitat because of her previous experience of serving with the AmeriCorps program, City Year. It was one of the most fulfilling experiences of her life, and she can't wait to give back to her community through assisting with the need for more affordable housing.  Jordyn volunteered on several of our sites this summer with IMPACT before applying to the AmeriCorps program. A few of Jordyn's interests include: standup comedy, reading and sewing. Jordyn's favorite holiday activity would be decorating cookies. Her favorite dessert is thin mints. Jordyn would describe herself as compassionate, ambitious, curious, and outgoing. One important life skill she thinks everyone should have would be to learn how to care for others. Two role models include: Ariana Grande and Jane Goodall. Both are very caring, compassionate, and driven women in their fields and overcame many obstacles and challenges for their success A new activity Jordyn would like to try would be scuba diving. One goal Jordyn would like to accomplish would be to be booked on an out of state Comedy Show or Festival. One thing that always make her laugh are her cats!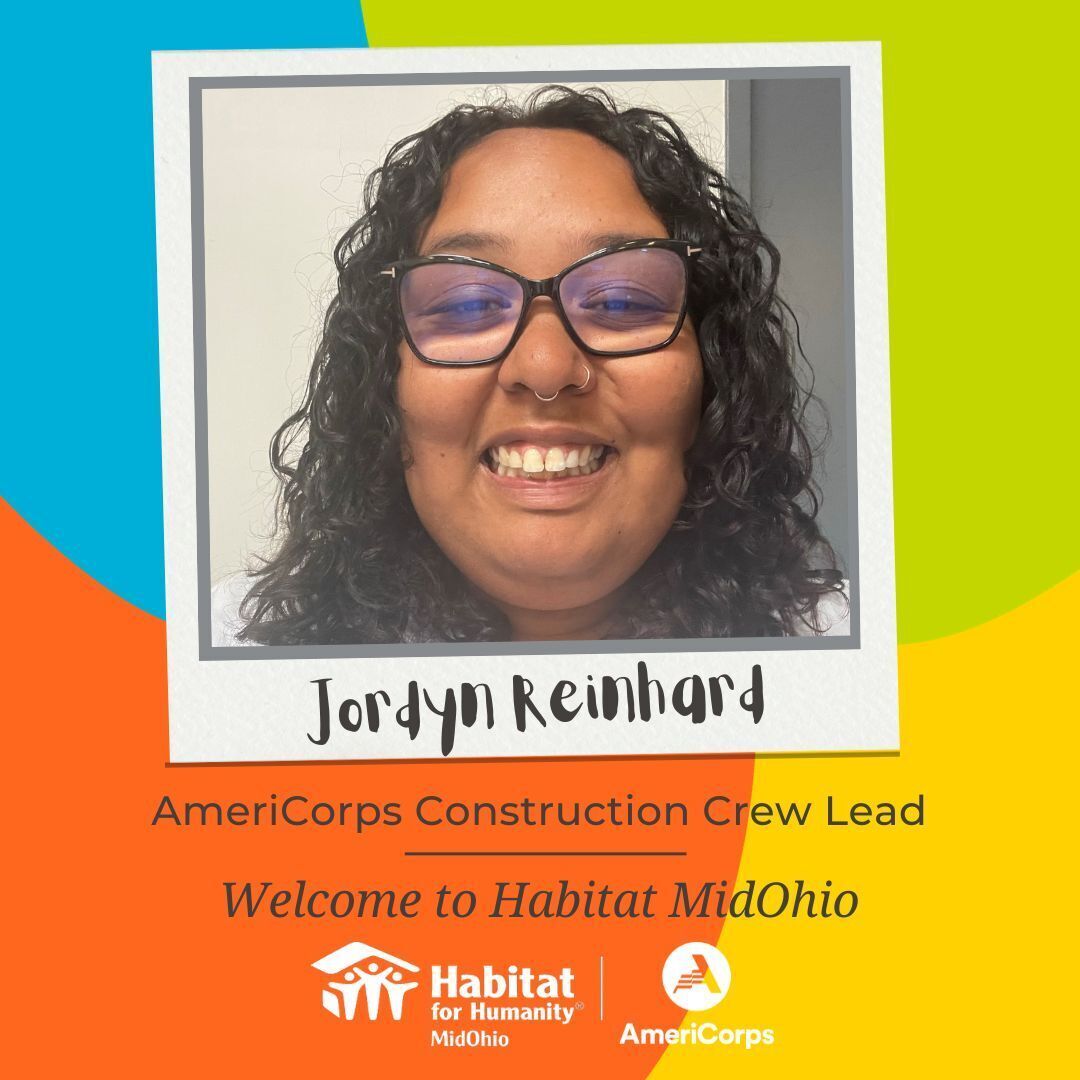 Kerouac also will serve as an AmeriCorps Construction Crew Lead. Kerouac enjoys volunteering and chose to serve a year with Habitat to do something tangible to help his community and address housing inequality. He sees serving an AmeriCorps year with Habitat MidOhio as a springboard towards a career change into nonprofit/service-oriented work. Some of Kerouac's hobbies include: fishing, playing cards, video games, and podcasts. One thing Kerouac would like to accomplish in his lifetime would be to write a screenplay. Kerouac would describe himself as meditative, thoughtful, helpful, and fair. One important life skill he thinks everyone should have would be the ability to cook. Two role models include: his mother, for recently celebrating 25 years of sobriety and Bernie Sanders, for his continued fight for the working class. His favorite dessert changes from time to time, but it is currently tiramisu—ask him later in his service year as it might just change! His favorite holiday activity would be Halloween in Bexley and handing out candy. Kerouac would love to visit New Zealand, but he isn't too keen on the long distance flight to get there.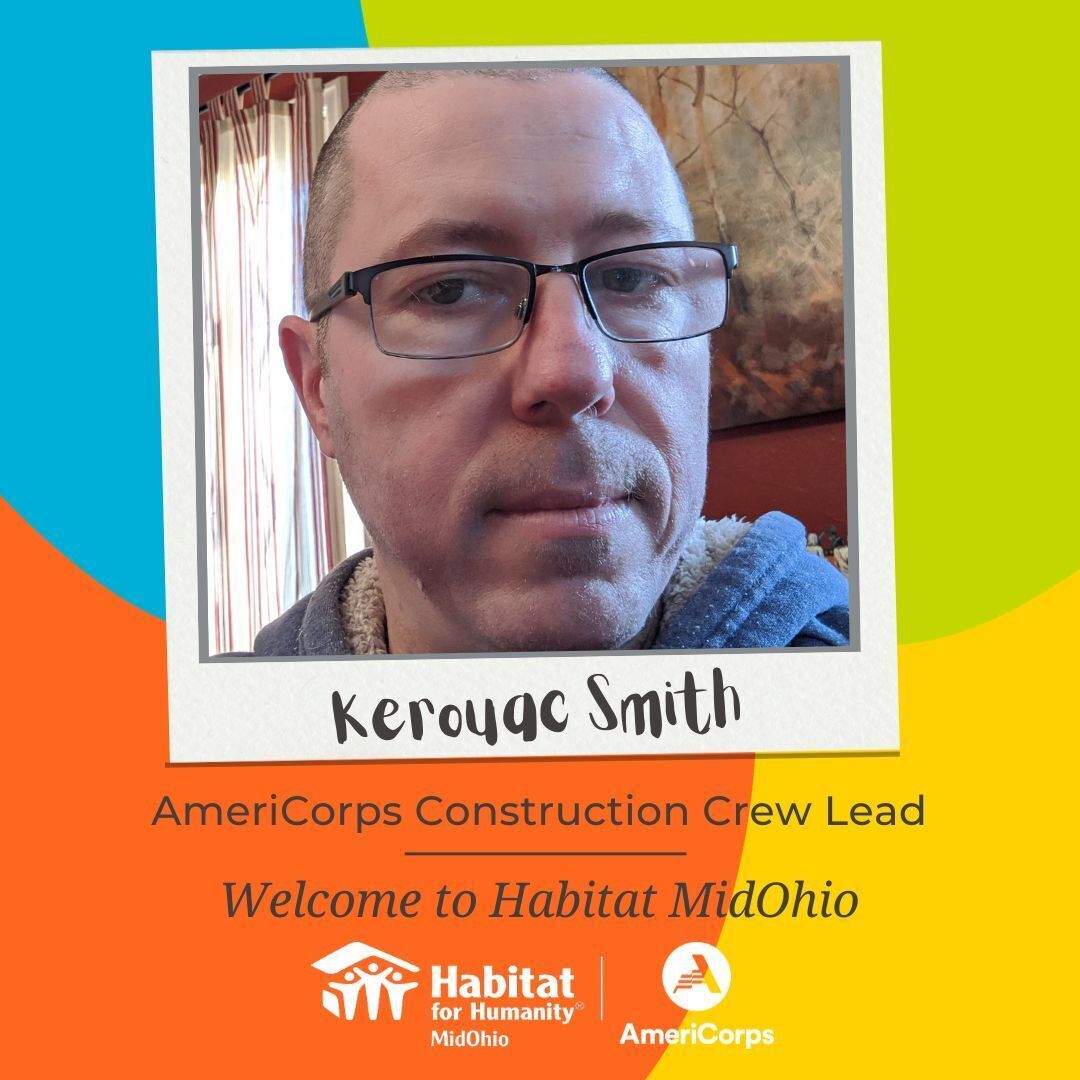 ---
Check out our latest volunteer spotlights: Nancy Lyons and Catherine Irwin!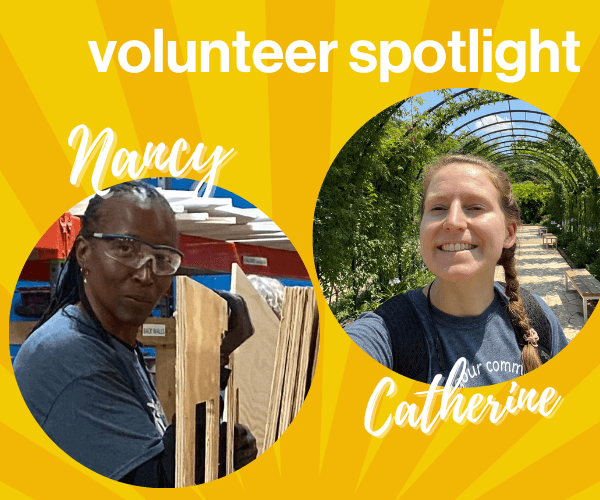 ---
Diversity, Equity & Inclusion
More than 30 years ago, the United Nations General Assembly took an important step in promoting the idea that everyone deserves a decent place to live by declaring that the first Monday in October would be World Habitat Day.
Every year Habitat for Humanity joins our partners around the world to rededicate ourselves to recognizing the basic right of everyone to adequate shelter. Habitat for Humanity asks everyone to join together as one global network in communicating the message that every one of us deserves the opportunity for a better future, and that a decent place to live can remove barriers to opportunity, health and success that might have been part of a family's life for years, and in many cases for generations.  Join us for World Habitat Day and year-round by lifting your voice to help people in need of decent and affordable housing.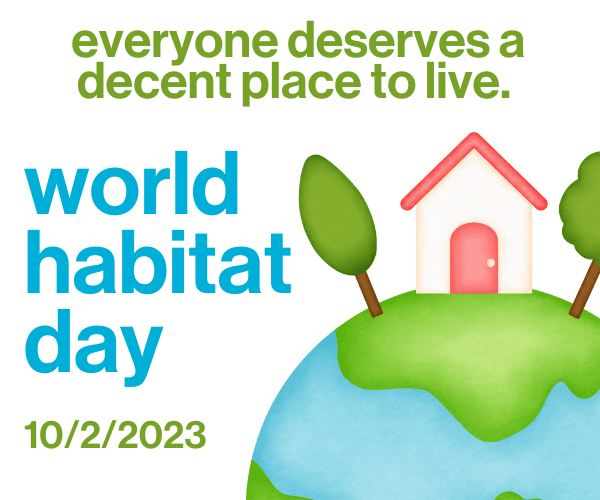 ---
This October, celebrate Global Diversity Awareness Month and pay tribute to the diverse minds and beliefs held by all cultures around the world. We live in a multicultural society and embracing the values of various cultures only strengthens our understanding and appreciation of the world. Open your mind to new views and ideas, appreciate cultural differences, and enjoy a fresh perspective you may have been missing.  Here are some fun things to do to help celebrate:
LEARN TO SAY "HELLO" IN A DIFFERENT LANGUAGE
CELEBRATE BY COOKING A FOREIGN DISH
LISTEN TO MUSIC FROM AROUND THE WORLD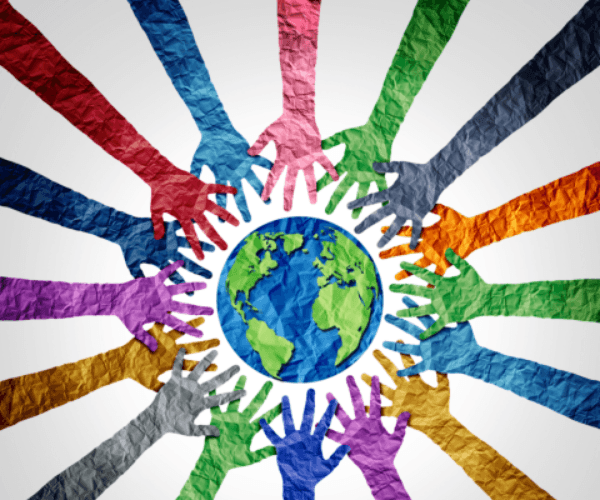 ---
Resource Development
Earlier this month we were thrilled to bring three wonderful sponsor groups together for a Playhouse Blitz on the OSU Newark/COTC campus. We were fortunate to have perfect weather, a beautiful venue, and three very happy families receiving their playhouses at the end of the day! A huge thank you to our generous sponsors: Park National Bank, Licking Memorial Health Systems, Owens Corning. And a special thank you to the OSU Newark/COTC campus for hosting.