The Playhouse Project is a unique opportunity that allows Habitat MidOhio to partner with sponsors to build a playhouse for a local family in need—providing children with a safe place to play and imagine what home means to them. Funds raised go toward building new houses right here in Central Ohio.
---
"Thank you all for such an amazing surprise for my children. They absolutely love their new playhouse. It's like a new room in our house and they spend a lot of time enjoying it."

- Playhouse recipient
---
"I really enjoyed getting to create playhouses for kids and collaborating with other people to get a project done."
- Playhouse Project sponsor
---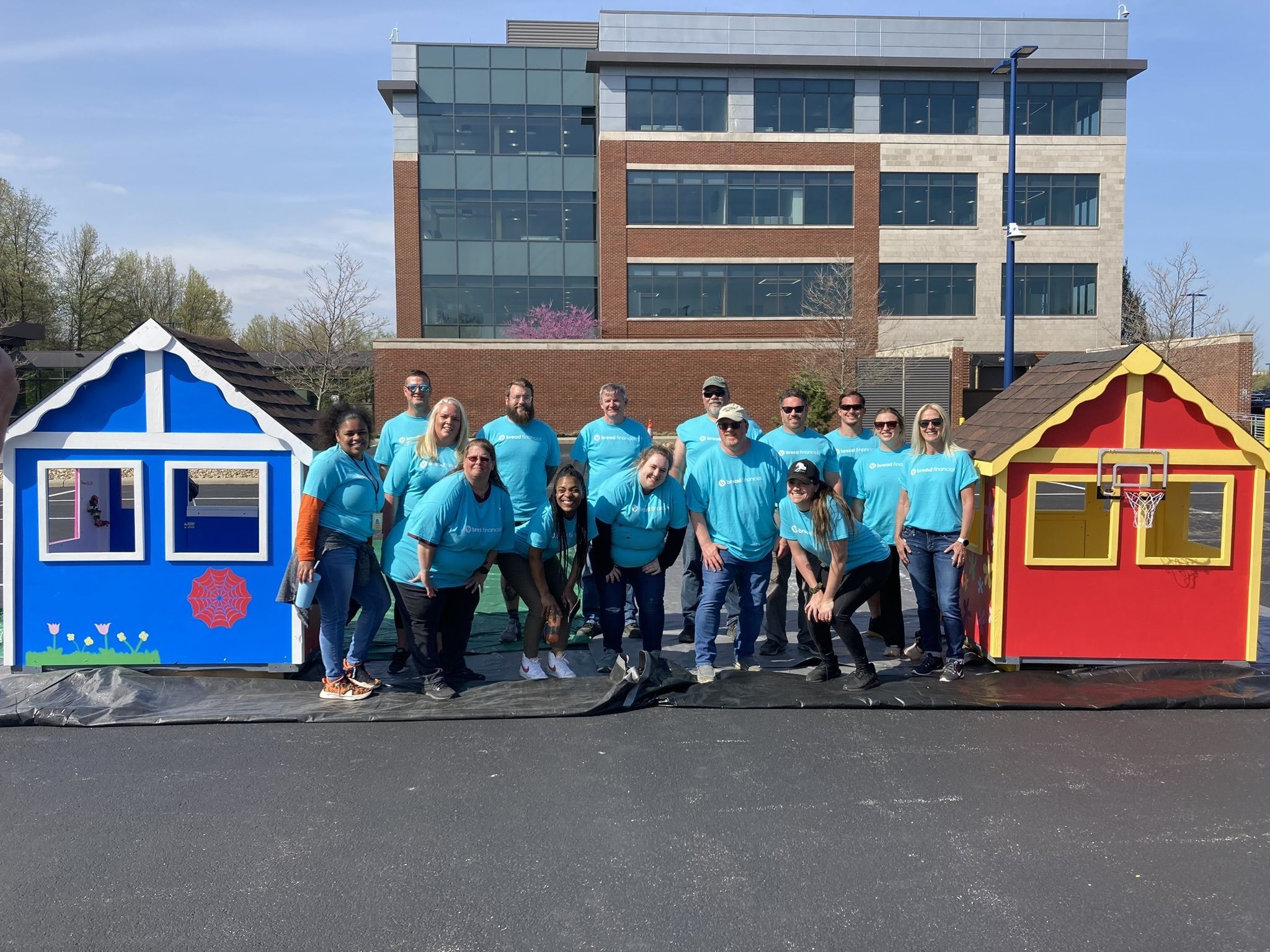 Sponsor a Playhouse
Get your company, faith group, family/friends, or other organization involved in Habitat's mission by sponsoring a playhouse! Habitat MidOhio will match you with a local family in need and provide a list of family interests that will help you design a one-of-a-kind playhouse that will be given to the family at no cost. There are two options for sponsorship:
Single Playhouse Build ($3,000 sponsorship): Recruit up to 10 volunteers to participate in a playhouse build either at the Habitat warehouse or a location of your choosing.
Playhouse Project Blitz Build ($3,000 sponsorship): Gather your team of 10 volunteers and join other groups at one of our Blitz Builds. Whether you participate in our Faith Blitz, Huntington Park Blitz, or the OSU/COTC Newark (Licking County) Blitz, you and your build team will experience a unique team building activity that helps support the mission of Habitat MidOhio and blesses a family with a safe place to play. Space is limited, interested organizations should complete the sponsor interest form below. 
In either scenario, on your scheduled build day, Habitat MidOhio staff and/or volunteer leadership will be on hand all day to guide you and your team through the entire process. We will also provide all the materials you need like paint, paintbrushes, rollers, tools, protective paper/plastic, safety equipment, and cleanup supplies.
If you want to include any stickers, decals, stencils, or exact colors in your design, you can bring those, too.
When the sawdust settles at the end of the day, teams will enjoy the fruits of their labor first-hand, by presenting the completed playhouse to their assigned family!
If your group, organization, or company is interested in sponsoring a playhouse build for a local family, please complete the form below.

If you are in interested in applying to receive a playhouse for your child/children, please contact Lisa Jones (ljones@habitatmidohio.org).
Playhouse Project Interest Form