Habitat MidOhio Veterans Build Program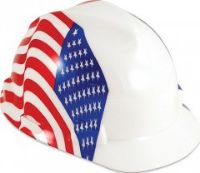 Nearly four million veteran households pay more than 30% of income for housing.  More than 1.5 million of these households pay more than 50%.  Such families are considered to be severely cost burdened.
Habitat MidOhio recognizes that the road home after military service can often be paved with these financial difficulties.  Habitat believes that our country's veterans have made great sacrifices in service to our countryand deserve our help.
To uniquely honor their service, Habitat MidOhio provides additional incentives to homeownership and home repair partner families. U.S. Veterans who enter the Habitat MidOhio Homeownership program receive discounts on first mortgages based on years of service, while home repair recipients receive a 20% reduction in the cost of their home repair.
To find out more about our Veterans Build Program, please contactLisa Jones, Director, Homeowner Services, at LJones@HabitatMidOhio.org or at (614) 364-7014.