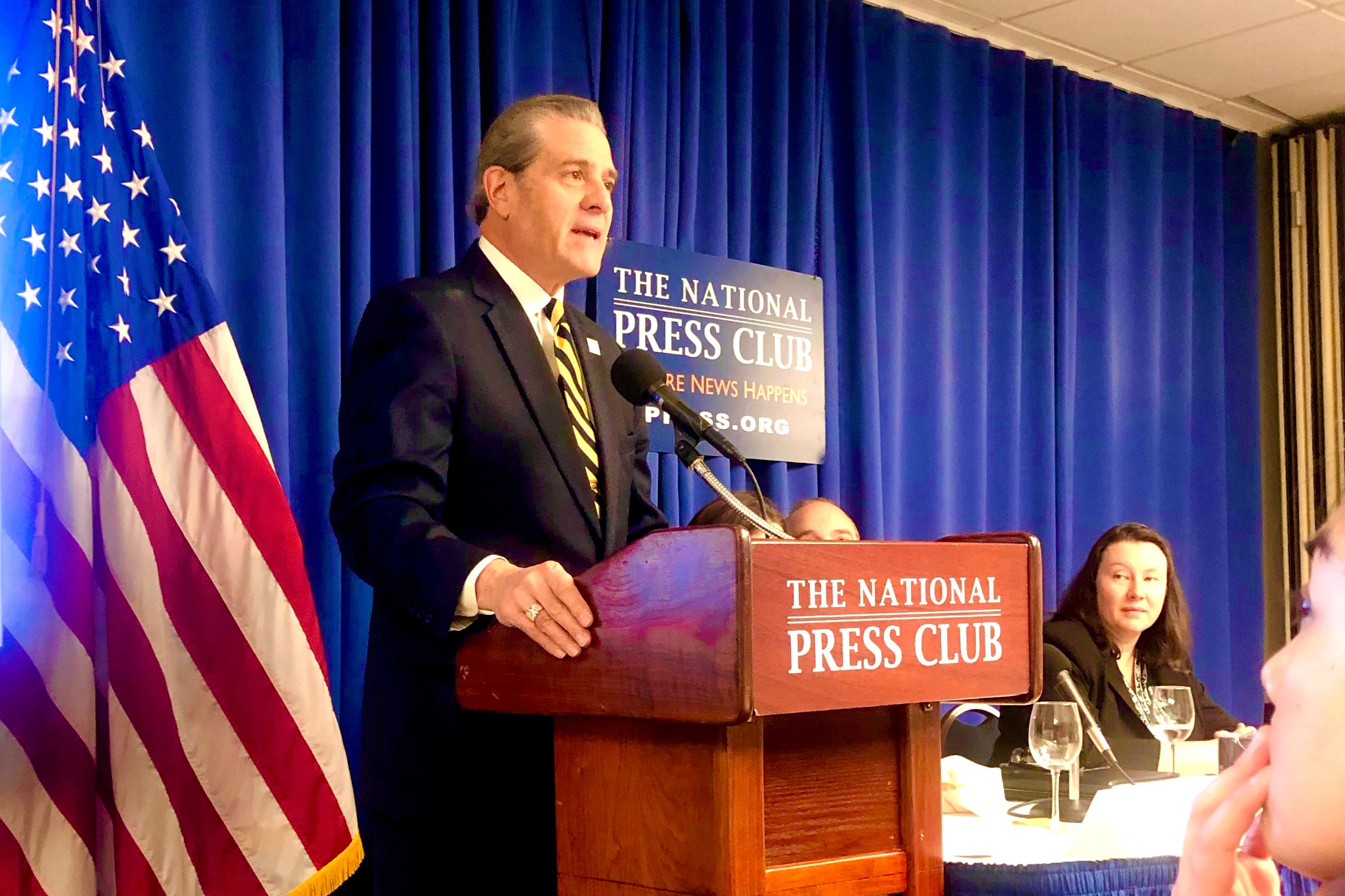 In Washington D.C. for the annual Habitat on the Hill event, Habitat for Humanity-MidOhio President & CEO E.J. Thomas speaking at The National Press Club on the importance of Affordable Housing legislation.
From E.J. Thomas
For those of you who are followers of Habitat-MidOhio's continued evolution over the last couple of years, you're no doubt aware of our Playhouse Project.  This innovative initiative has allowed for the construction of playhouses for deserving families and their children.  With the generous involvement of our sponsors, it is safe to say the young ones playing in these creatively themed and decorated playhouses are making childhood memories that will be with them always.
That fact alone inspires us as we expand the Playhouse program.  As such, on August 11th and 12th, five companies came together at the Canal Market District in downtown Newark for the first annual Playhouse Project Blitz-Licking County and completed five houses, benefitting 14 Licking County children!  We were so proud and excited to see the community come together to help local children while supporting the overall mission of Habitat MidOhio.
Each playhouse was completed in a single day, assembled from kits affiliate staff and volunteers had previously cut from raw lumber, primed, and had ready to go each morning.  Kudos and gratitude to our wonderful sponsors – Discover, Licking Memorial Hospital, Matesich Distributing, Park National Bank, and Ohio Society of CPAs.  We would be remiss not to offer up a special thank you to Michelle Newman, Executive Director of the Canal Market District, for providing such a perfect venue and for already reserving our spot for next year