faith in action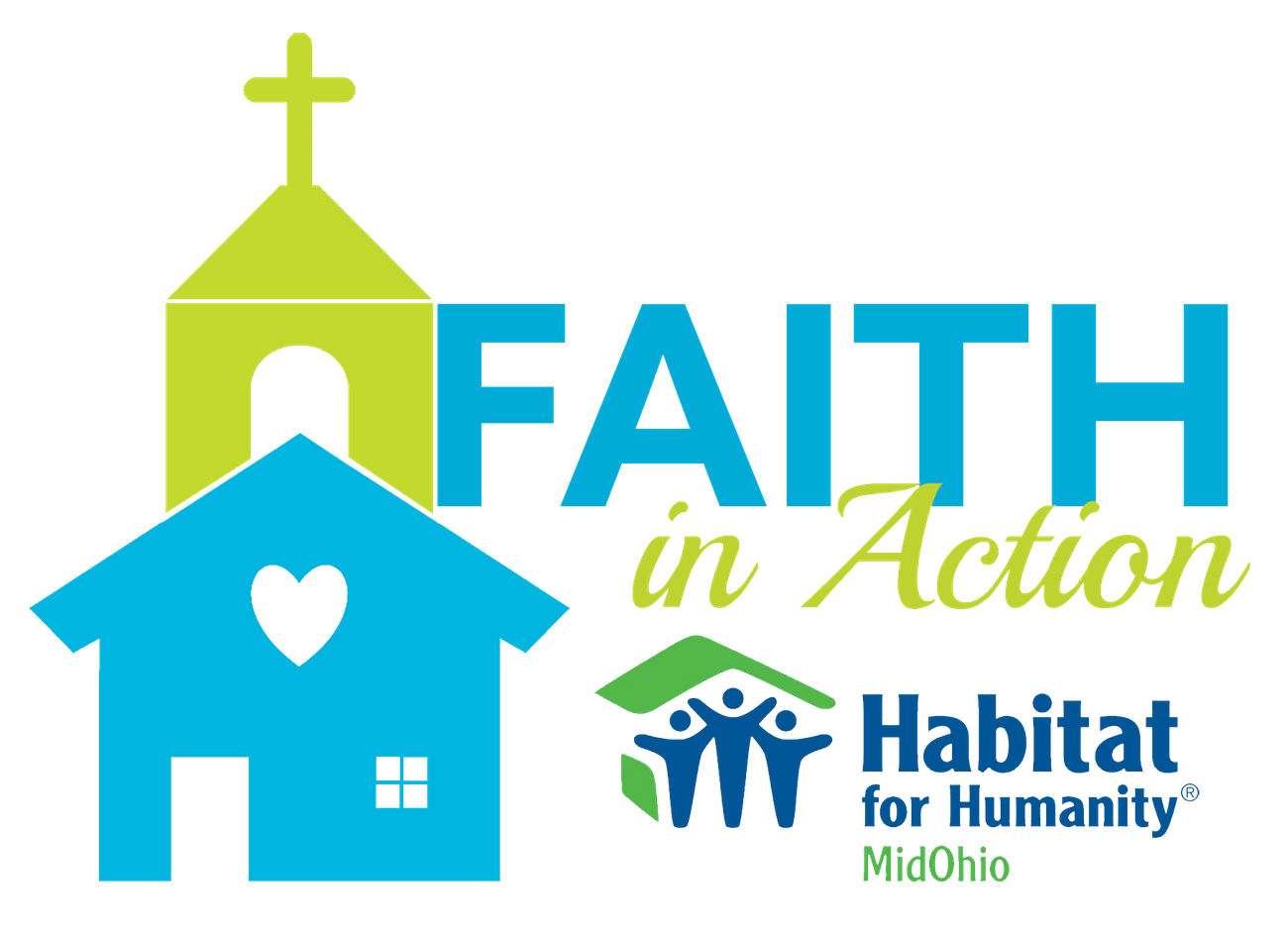 "Faith must become more than a verbal proclamation or an intellectual assent. True faith must be acted out."  
-Millard Fuller, Founder, Habitat for Humanity
In 1987, members of the local faith community established what was originally Greater Columbus Habitat for Humanity in the basement of Broad Street Presbyterian Church in downtown Columbus. This group came together in response to the increasing number of working families who were struggling to find safe, decent, affordable housing in our community.  Having served hundreds of  families, our faith partners have been integral to the affiliate's success, and they continue to be vital to the longevity of the affiliate. Faith Based Organizations are the backbone of Habitat for Humanity and contribute financial, administrative, construction leadership, spiritual, and volunteer support.   
A partnership with Habitat MidOhio can offer your congregation a unique opportunity in the community. We enable your congregation to grow in a tangible way- by putting it's faith into action. Habitat's holistic approach to homeownership and home repair provides an opportunity to impact not only a worthy family in need, but the entire community. Your congregation can partner with Habitat MidOhio in a number of ways: building on site, working on a repair, volunteering on a committee, working in Habitat's ReStore, joining a faith coalition and assisting in sponsorship.
Habitat for Humanity-MidOhio has joined with nearly 140 area congregations who have seen partnership with Habitat as an important part of their putting faith into action in the community. Join with us today as we partner towards the goal of providing safe, decent and affordable housing to everyone in our community.
We want to thank our Adopt-A-House groups and faith partners for having the vision to see what is possible, and for taking a leap of faith to lay the foundation for what has become Habitat for Humanity-MidOhio!
There are lots of ways for your faith group to get involved with the mission of Habitat and put faith into action!  Here are some ways your faith group can get involved:
Sponsor a day on a build site 
Provide lunch for our build site volunteers and crew
Volunteer in our ReStores
Help our fundraising efforts by hosting a fish fry dinner or golf outing
Sponsor a Wall Build event in your church parking lot
Hold a "Stud Signing" event in your church lobby 
Add us to your prayer list
Help recruit partner families
Participate in an interfaith build
Join an Adopt-a-House or Thrivent Faith Build coalition
For more information, please be in touch with Kristina Ward, Faith Relations & Stewardship Manager at (614) 364-7032 or at kward@habitatmidohio.org.