24 Hours of Hockey for Habitat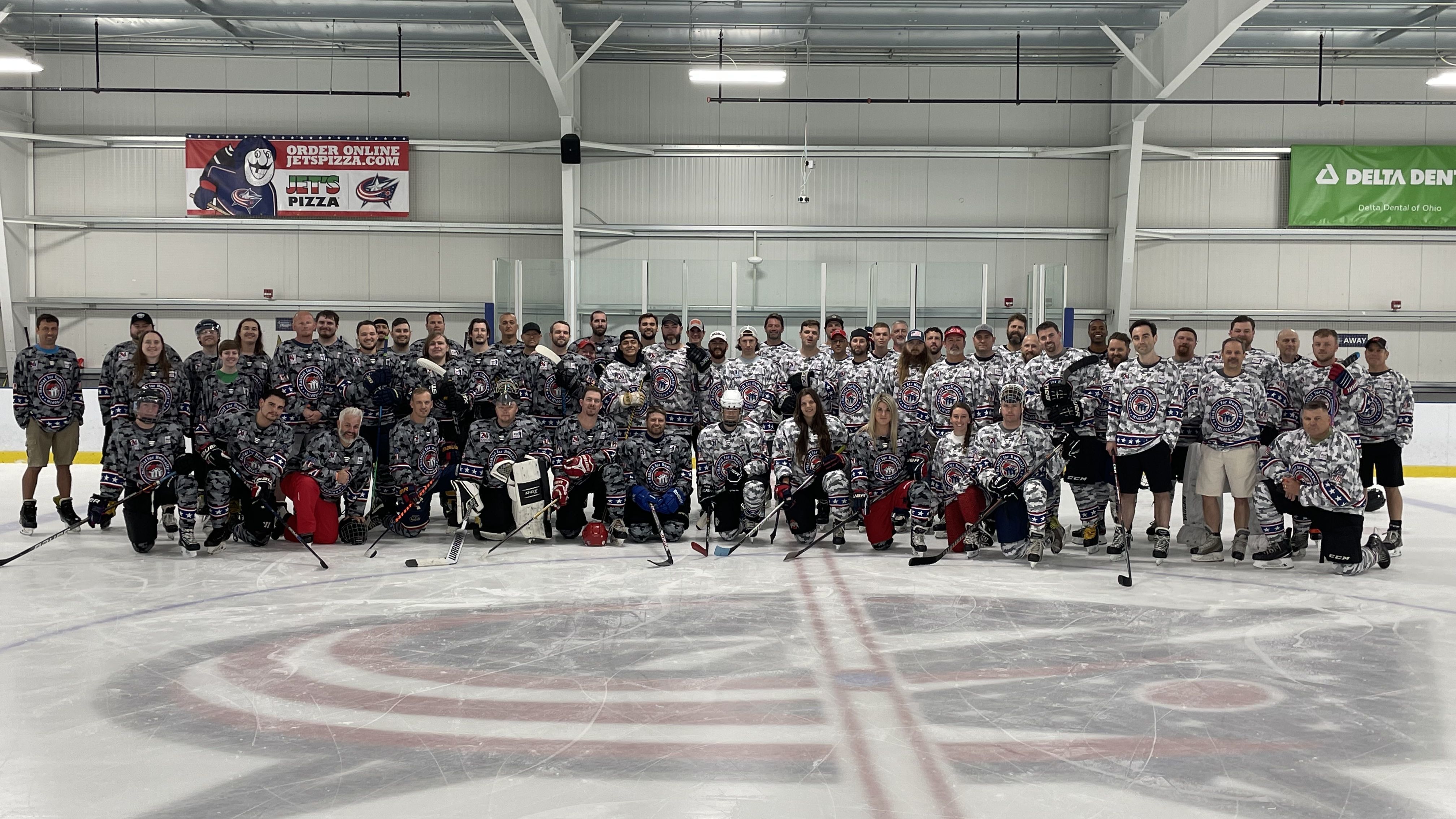 The only event of its kind in central Ohio, local hockey players embark on a full 24 hours of hockey beginning with the first puck drop on Friday night and continuing unabated until 7:30 Saturday evening.  The event -- and proceeds collected -- benefit Habitat for Humanity-MidOhio and is intended to bring awareness to Habitat MidOhio's Veterans Home Build & Repair programs.  
The 5th Annual 24 Hours of Hockey for Habitat was held on June 18-19 at Chiller North and raised over $37,000. Over its lifetime this event has helped 37 veterans achieve or save the dream of homeownership with over $200,000 raised. Fundraising for the 5th Annual 24 Hours of Hockey for Habitat will continue through July 16, 2021, to donate click here: https://bit.ly/5HockeyforHabitat
---
Ice Time:
Over the course of the 24 Hour event period, each skater will see 12 hours of ice time, in either two, three, or four-hour blocks. Goalies will have eight hours of ice time, split into four, two-hour shifts. There will be a resting period for each player following their on-ice time with nutrition/hydration and a sleeping/resting area provided.  
Participants must be at least 18 years of age to play in this event.  All skill levels welcome. 
---
Fundraising:
Each participant must commit to raising a minimum of $500. Donations can be accepted online through a personalized fundraising page or submitted directly to Habitat for Humanity - MidOhio. There is a prize/incentive structure for those who raise above the minimum.  Participants have until July 16, 2021, to reach the minimum. 
You can also sign-up for free as a virtual fundraiser. With no fundraising minimum, virtual fundraising allows supporters to collect funds without playing in the event. 
---
For questions, please contact Maggie at mwalters@habitatmidOhio.org  or (614) 364-7024.