women build program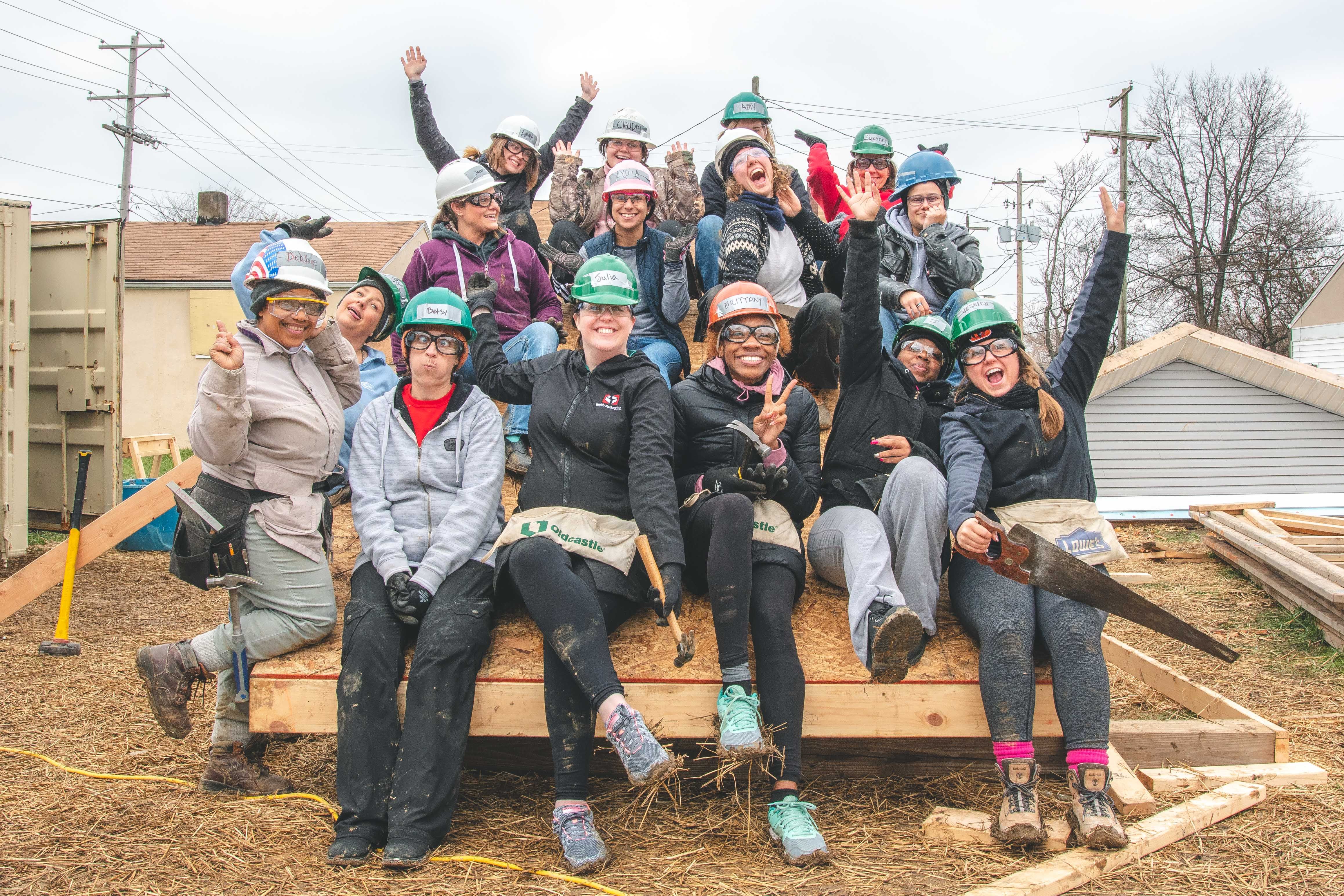 Since 1992, Habitat MidOhio Women Build volunteers from all walks of life have come together to build stronger, safer communities. Though our neighborhoods are comprised largely of women and children, they are also the population most likely to be affected by poor living conditions. Our Women Build program provides the opportunity for women to take a proactive step in serving their communities.
The Women Build program empowers women to build Habitat for Humanity homes, enabling them to positively impact the lives of children by making homeownership a reality for families.
Women Build is not about excluding men; it's about including women.
Some women may be intimidated on a "mixed" construction site but in the comfortable environment of a Women Build site, they quickly learn construction skills.
By planning projects where the majority of volunteers are women, Women Build involves more women in Habitat's construction efforts, thereby increasing the number of houses Habitat can build.
When women come together in a supportive environment, they feel a tremendous sense of accomplishment and increased self-esteem.
Habitat MidOhio has built 12 Women Build homes since 1992, and we are in the process of finishing the 13th this year! 
Are you ready to build with us?
For more information, please contact Rachel Hardin, Volunteer Resource Coordinator, at (614) 364-7030 or at RHardin@habitatmidohio.org.