Habitat MidOhio Monthly Musing
To sign up to receive your copy of the Monthly Musing straight to your email inbox, click here.
---
CEO Corner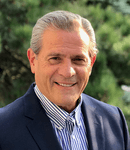 As many of you already know, we opened our third Habitat ReStore earlier this year with the financial support of so many in Licking County.  A recent addition, based on our partnership with Denison University, has helped to make the store located on North 21st Street in Newark a showplace among our three retail outlets.
     Shortly after opening we were approached by the university's Prof. Keith Spencer with an idea involving one of his students, one who is a talented artist.  He shared thoughts about the possibility of painting a mural inside the ReStore that would illustrate the Habitat story. 
     Enter Denison student Mel Wienandt.
     Following an initial meeting with Prof. Spencer and Ms. Wienandt on location, we asked her to submit a vision for a mural painting to be placed on three walls – an ambitious project for sure.  Based on her sketches, we were excited to get the project started.
     Over the course of about three months, Mel's imagination transformed those walls into a splendid and colorful storyboard depicting patrons shopping, along with how the revenue from their purchases helps build Habitat homes for hard-working partner families.  Her final product is illustrated in the photos below, although they really don't do justice to how they actually appear in person.  As such, I encourage you to stop by the Newark store, shop and admire the transformation of this section of our building.
     As a side note, it is heartening to witness the students of this generation come into their own.  Given all that is going on in the world these days, it's wonderful to see energetic young people preparing to take the country forward, based on their individual talents and passions.  Mel Wienandt is one of those outstanding individuals…and we as Habitat MidOhio – and our ReStore – are now the recipient of her outstanding work.
                  Enjoy the remainder of summer, and do stop by to see the new mural!


---
Homeowner Services
Wall-Raising of Balde Home, July 11
We gathered in Linden to kickoff the build of the Balde Family's home in mid-July. We celebrated with representatives from Nationwide and the Nationwide Foundation – our wonderful longtime partners and sponsor of this home. We can't wait to gather again for the dedication!
Dedication of Carter Home, July 11
The rehab at a home in Linden is complete and we were excited to celebrate with new homeowner Deborah last month! Special thanks to the Tuesday/Thursday crew for their hard work on this project. Check out the awesome before and after shots!
---
Habitat MidOhio Homeowner Becomes Two-Time Author
   Amber received the keys to her new home – Habitat MidOhio's 10th Women Build – in December 2014.  Since then, her dreams and family have continued to grow.  She is now a proud mother of three: Jada (daughter, age 15); Aiden (son, age 11) and Randi (daughter, age 6).  Amber shared that since moving in, she has a lot of independence and the process of becoming a Habitat homeowner was worth it.  She felt like her journey toward homeownership was much more than having a house built, but like gaining a new family.  Amber is grateful for the guidance Lisa Jones (Homeowner Services Director) provided while she was working on sweat equity and taking the required homeownership classes.  She shared she has also received encouragement and support from Lisa and her team after closing on her home and completing the program.
     Since becoming a proud homeowner, Amber is also celebrating becoming a published author.  Her first book, Randi's Hair, was inspired by her younger daughter.  She shared that Randi has always showed confidence in who she is and Amber wanted to share that story with other little girls so that they too can feel good about themselves and know that there is beauty inside of everyone.  Because this was her first book, it took about a year to complete. She is grateful to have gone through the process of finding an editor, illustrator and registering her book with the help of a mentor. 
     Amber's second book titled Am I Next? was recently published and was inspired by her son, Aiden who was fearful about police violence. Amber believes it is a needed conversation for children and she hopes they will understand that it's okay to be scared, but what matters is what you do with those fears.  This book is intended for readers 5th grade to middle school. Despite receiving some discouragement, she is glad she persevered and encourages other aspiring writers to do the same.  Amber also has another book in the works which was inspired by her oldest daughter, Jada.  This time, she plans to write a chapter book sharing some of the challenges Jada has experienced having an IEP in school.  When Amber's professor shared that a book on this topic hasn't been written yet, it gave her even more motivation. 
     Amber said this awesome feeling of accomplishment is something she never dreamed she would be able to achieve while working full time at the United States Postal Service, going to school, and being a full-time mom.  She is currently in school for early childhood education with plans to be an intervention specialist. 
---
Construction
Habitat MidOhio now offers 'Virtual Walkthroughs' for partner families
     A few months ago, Bonnie Nicklaus, a recently retired Interior Designer, met with us to learn how she might be able to volunteer her expertise.  After a bit of discussion, we came upon the possibility of producing 'Virtual Walkthroughs' of all our current house models.  Bonnie investigated the idea and found an online service that allows users to upload still pictures and produce the walk-throughs.  These are similar to what one may find on a realtor website. 
     Our Homeowner Services team was thrilled with this idea as it allows them to show partner families the layout of home models in a more user-friendly way rather than just by looking at 2D house plans.  Now, partner families can more easily 'visualize' the home and get a sense of the space.  Bonnie has been graciously taking her time to create these walk-throughs after homes are completed and prior to partner families move in.  So far, she has been able to complete the Rachel, Tabitha, Naomi and Anna models.  Please follow the included link to see an example of her great work.  Thanks so much Bonnie!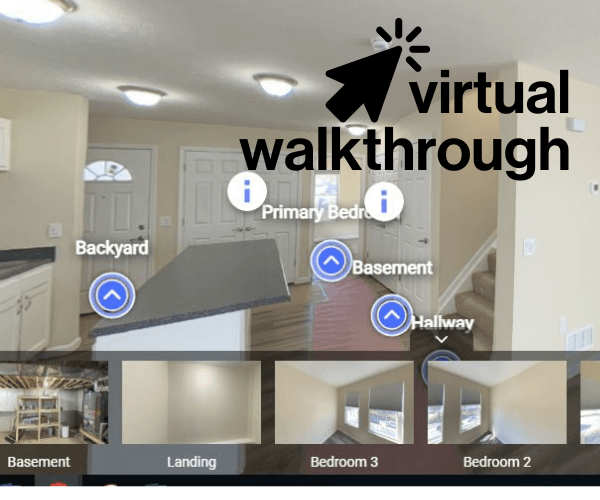 ---
ReStore
2023 Plant Sale was a success!
The 2023 Plant Sale proved to be our most successful year yet as we sold over 5,000 flowers and plants, generating a 53% increase over last year and establishing a new high standard of excellence and execution!  Our strategy of including all 3 locations and adding additional nurseries really paid off and we are excited to build on this awesome event in the future.  Our success is never an individual effort, rather the combined effort of our affiliate's staff and dedicated volunteers.  We are extremely grateful for the hours all of our volunteers committed to the event.  A special THANK YOU to our corporate partners: AmericanHort, Lettuce Works, Foertmeyer & Sons Greenhouse, and Strader's.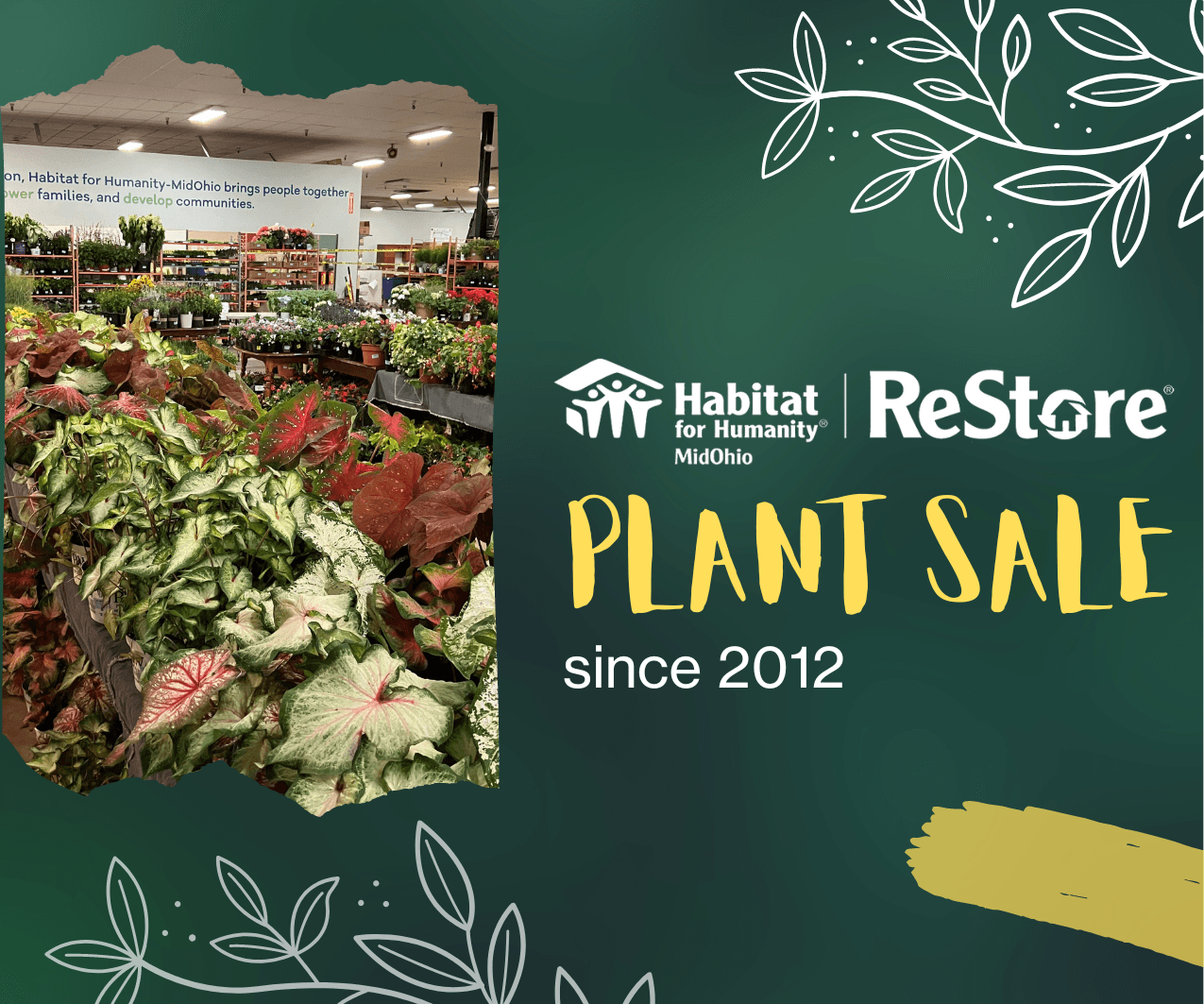 ---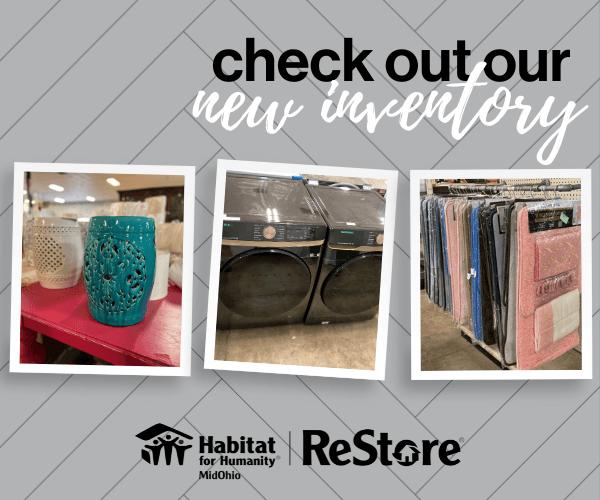 Drop by any of our three locations to see what exciting new merchandise is arriving!  We have secured partnerships with new corporations and have new offerings in appliances, furniture and much more. Our goal is to provide affordable home furnishing goods at a value that you wouldn't be able to find in a normal retail setting.  Sometimes it feels like a treasure hunt in our stores and there's always something for everyone—come by and shop today!
Locations and hours:
ReStore Westerville Road: 3140 Westerville Road, Columbus, OH 43224
Open Monday-Saturday from 9:00 A.M. to 5:00 P.M. (Donations Drop-offs 9:00 A.M. to 4:30 P.M.)
ReStore Bethel Road: 2555 Bethel Road, Columbus, OH 43220
Open Monday-Saturday from 9:00 A.M. to 5:00 P.M. (Donations Drop-offs 9:00 A.M. to 4:30 P.M.)
ReStore Newark: 1660 N 21st St, Newark OH 43055
Open Monday-Saturday from 9:00AM to 5:00PM (Donations Drop-offs 9:00 A.M. to 4:30 P.M.)
---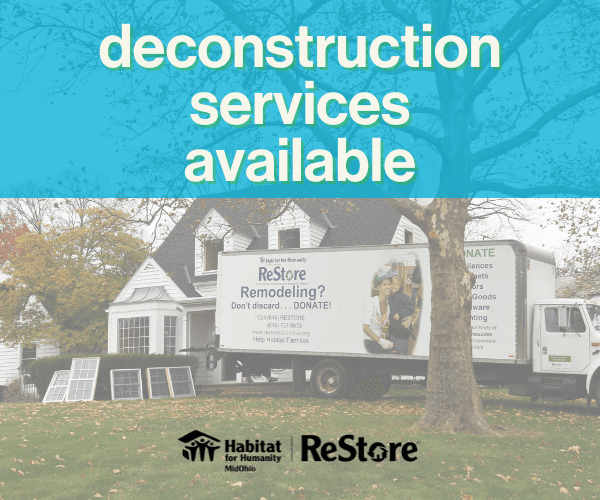 Did you know that Habitat for Humanity-MidOhio offers deconstruction services?
The Habitat ReStore Deconstruction Team provides removal of salvageable materials from your home or business.  As a locally recognized and respected organization, we offer efficient service and experienced personnel to complete your job on time. 
How the Deconstruction Process Works 
Contact us to schedule a walkthrough of your project at cconley@habitatmidohio.org or 614-419-4389.
Our experienced crew removes salvageable materials from your property.
Materials go to the Habitat ReStore to be sold at an affordable price to the community and funds raised help build affordable housing.
You receive a donation receipt for tax purposes.
We would love to be a part of your summer cleaning process. Items donated to Habitat MidOhio go to our ReStores to be sold at an affordable price to the community which in turn helps support us on our mission to end substandard housing in central Ohio. 
For more info, check out our new webpage dedicated to Deconstruction!
We are in urgent need of help for an 18 home deconstruction project.  If you would like to volunteer on August 29th or 30th, please visit our volunteer page.
---
Please welcome Tracy to the ReStore team!
Tracy joined our ReStore team as a full-time Team Member at Bethel Road. She applied to work at Habitat to help others and to be a part of the community. She is excited to start learning about her role and is ready to start work! When she's not working, Tracy enjoys going on walks and hikes, reading, cooking, and photography. Fun fact: Tracy was born on Thanksgiving.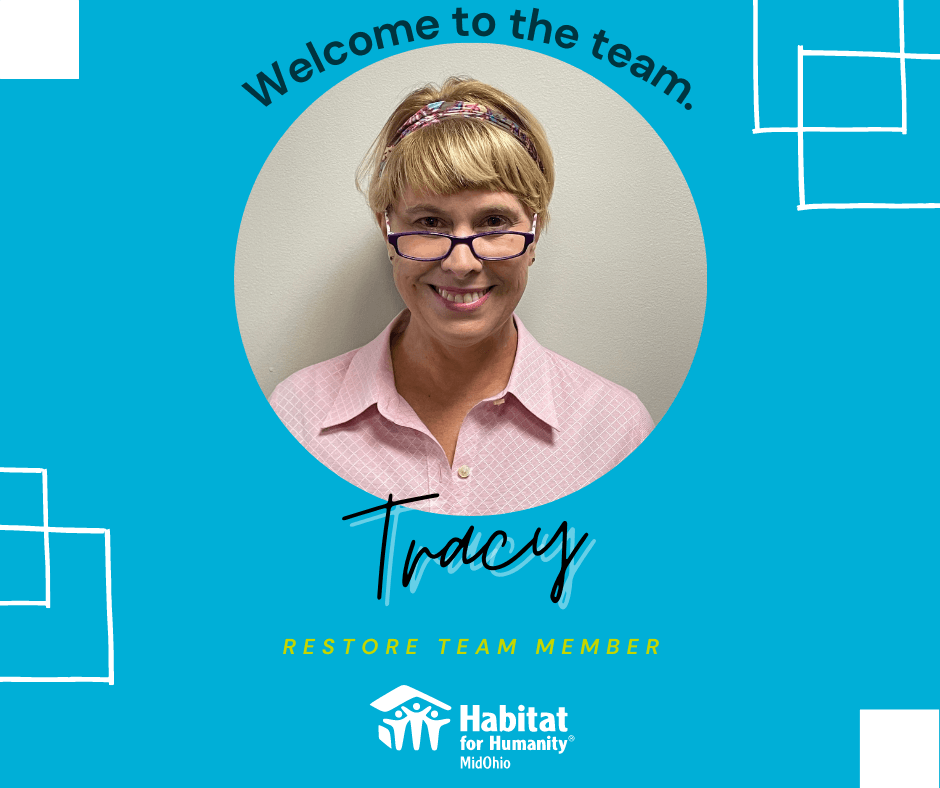 ---
Volunteer Services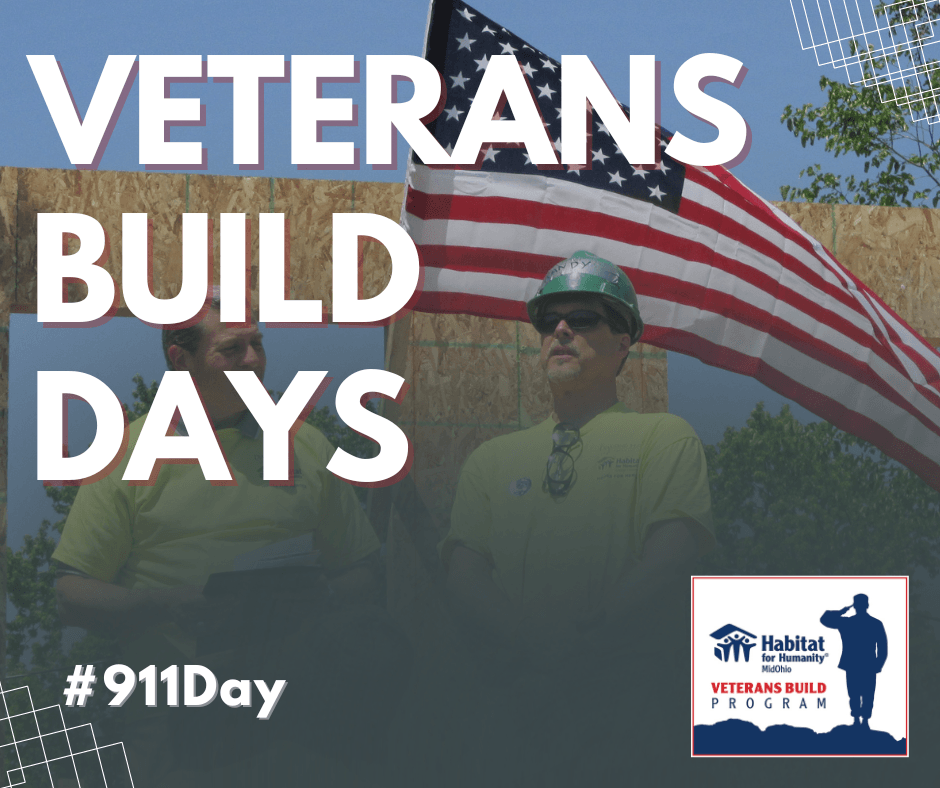 Throughout the month of September, we will be holding several Veterans Build Days, in conjunction with the AmeriCorps 9/11 National Day of Service and Remembrance. Join us for our first one on Friday September 1st!
---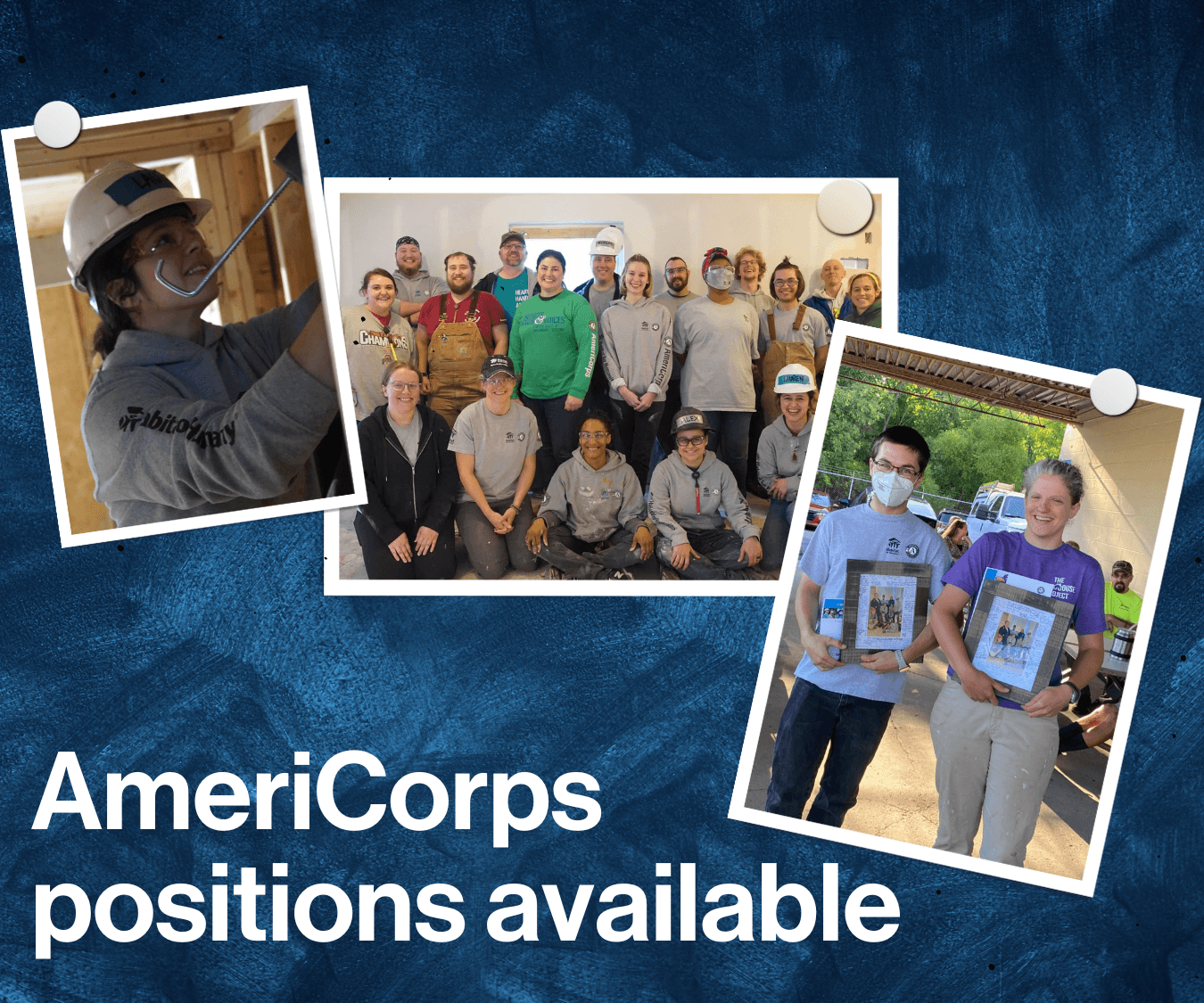 We are actively recruiting for AmeriCorps members, starting as soon as September 2023! AmeriCorps members are needed in the areas of Construction and Resource Development to serve a year with Habitat MidOhio. Members receive a modest living allowance, basic health benefits, an education award upon completion, and a monthly housing assistance stipend.
---
What's new with Habitat Young Professionals?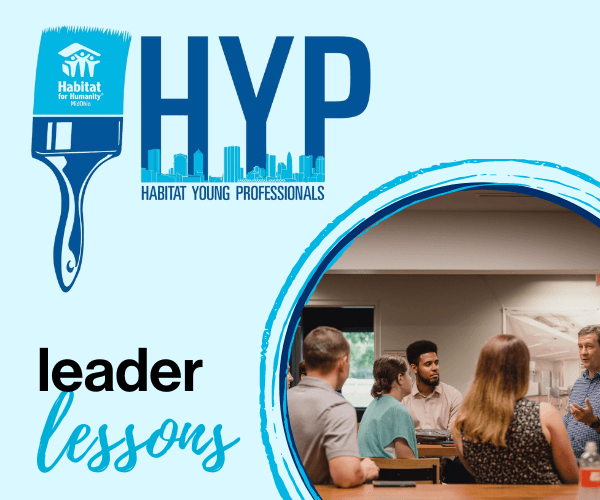 Join our Habitat Young Professionals chapter for another installment of Leader Lessons, featuring Carlie Boos of the Affordable Housing Alliance of Central Ohio, on Thursday, September 28 at 5:30pm. The event will be held at Seventh Son, who is generously donating a $1 of each drink purchased to Habitat!
---
Diversity, Equity & Inclusion
August is National Black Business Month and Black Philanthropy Month!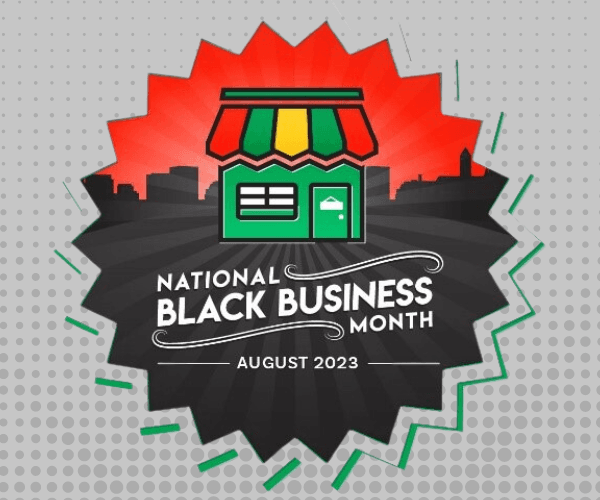 Habitat MidOhio is proud to support National Black Business Month.  Many of our partner families have started their own businesses since becoming homeowners!  Did you know that Black business owners account for about 10 percent of U.S. businesses and about 30 percent of all minority-owned businesses. According to the U.S. Census Bureau, that amounts to approximately two million companies owned by African Americans. Nearly 40 percent of black-owned businesses are in health care and social assistance, repair and maintenance, and personal and laundry services. Historian John William Templeton and engineer Frederick E. Jordan Sr founded National Black Business Month in August 2004 to "drive the policy agenda affecting the 2.6 million African-American businesses."
Check out the links below to find a full list of central Ohio Black businesses that you can support!
---
Black Philanthropy Month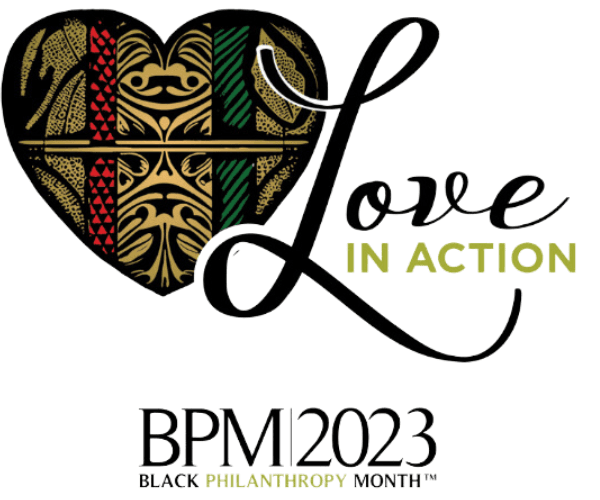 Black Philanthropy Month (BPM), today a program of The Women Invested to Save Earth Fund (WISE), culminating in a multinational summit every August, is a global celebration and concerted campaign to elevate African-descent giving and funding equity. Incubated starting in 2001 by its Founder Dr. Jackie Bouvier Copeland, with the support of Reunity, formerly the Pan-African Women's Philanthropy Network, BPM launched in 2011 with its first official global summit to commemorate the United Nations Year and Decade of People of African Descent.  BPM is now the world's only global Diasporan community coalition and movement to celebrate and empower Black funding in all its forms, from philanthropy to venture and business investment.
---
Resource Development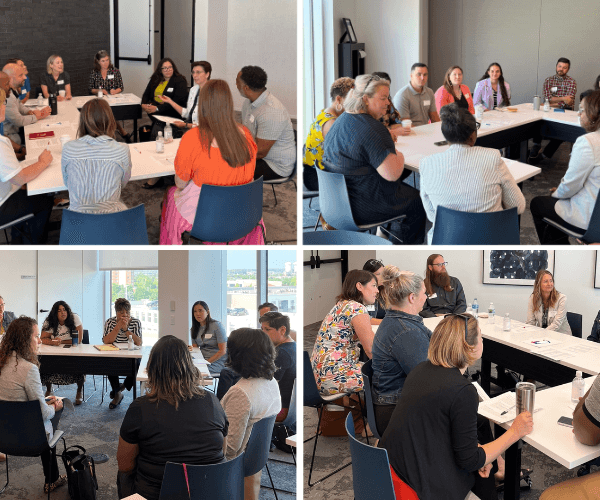 Earlier this month, Habitat MidOhio had the opportunity to participate in a Community Roundtable hosted by Bank of America. Nearly 50 individuals from local non-profits came together to network, learn more about the Bank of America Foundation, and participate in a group exercise focused on each organization's ability to impact economic mobility in Columbus. Habitat MidOhio is proud to partner with Bank of America and grateful not only for the essential funding and volunteer support they provide, but also for activities such as this that connect our non-profit community.
---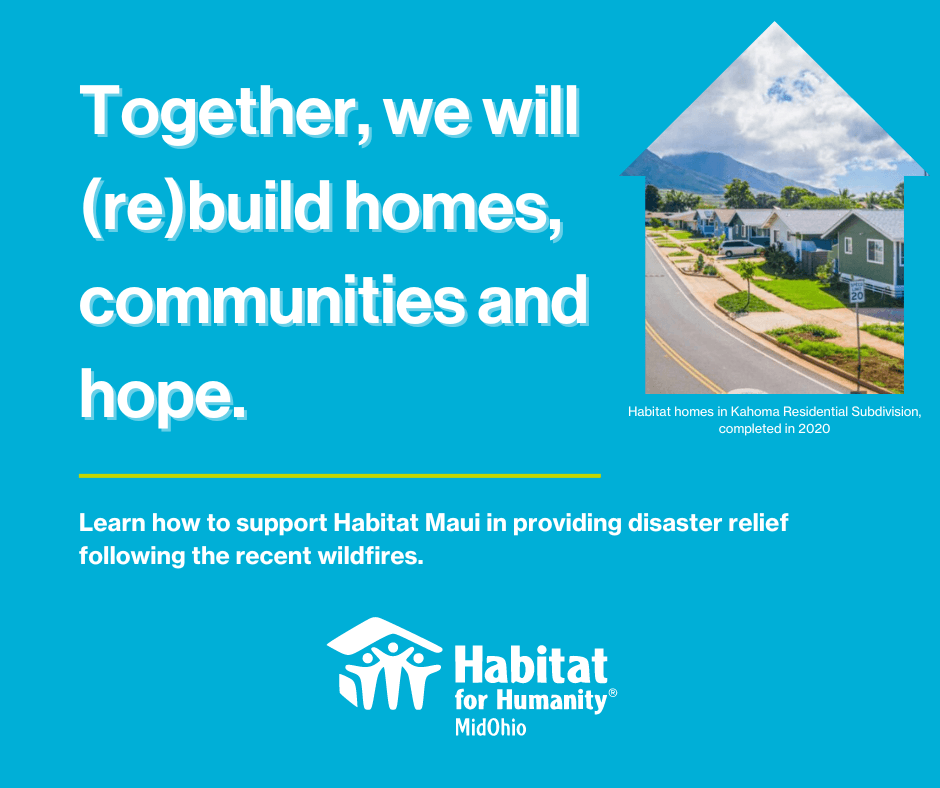 Habitat MidOhio stands with the communities in Maui in their long-term recovery efforts.  Click the button below to support Habitat for Humanity Maui in providing disaster relief following the recent wildfires.