**This article is from 2019. To find updated information on our Women Build program and to learn about our upcoming 16th Women Build home, click here.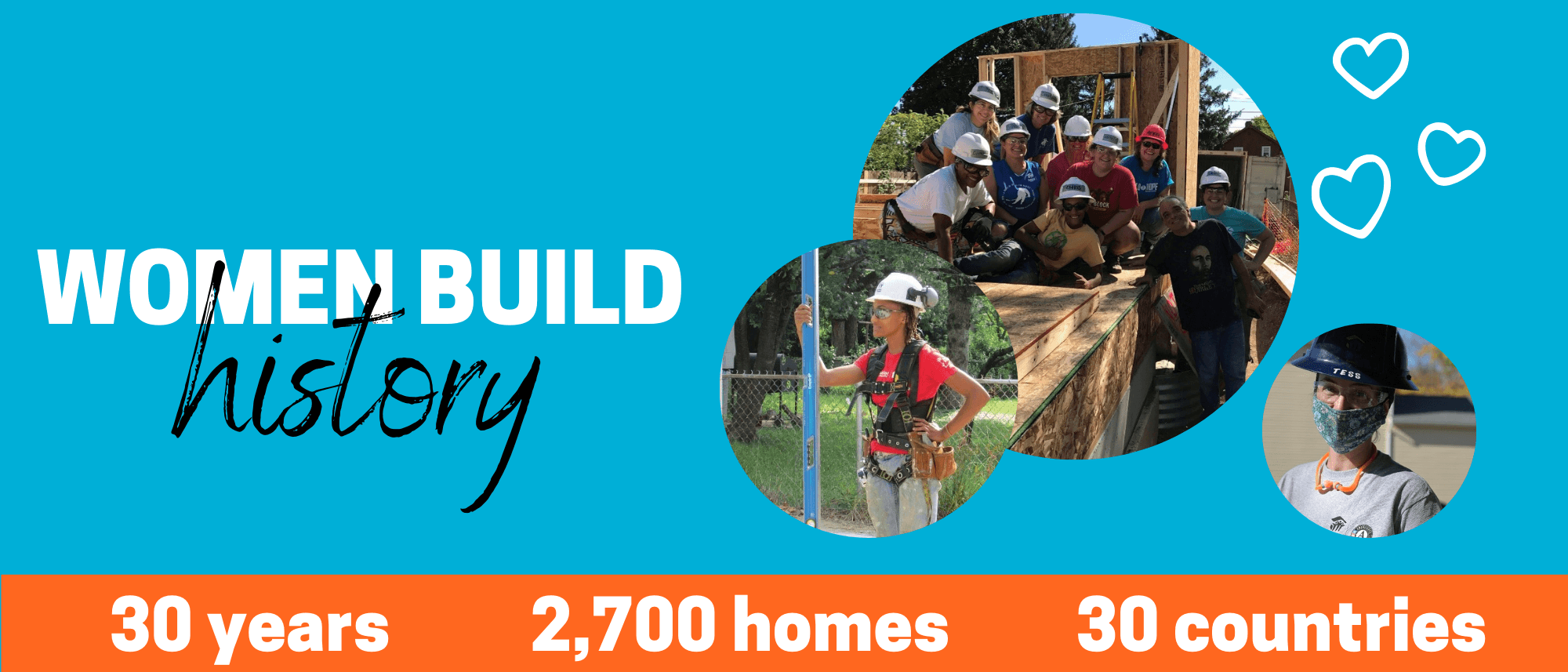 14th Women Build nears completion
This year marks the thirtieth anniversary of the first Habitat house built by women!  In 1992, our affiliate hosted our first Women Build here in central Ohio earning the title of the third women-built Habitat home in the country!
To date, nearly 2,700 homes have been constructed by women crews in the U.S. and 30 over countries. 
Here at Habitat MidOhio, we are in the midst of completing our 14th Women Build home!  Christina Simms is our Women Build Site Lead.  Her favorite thing about leading this unique project is empowering the women who come to volunteer.  "As a woman and person of color in this non-traditional role, I'm able to teach women that they can do construction too.  Seeing the look on women's faces as they use a saw for the first time…there's such joy in their eyes!"  
Tess is one of our AmeriCorps Construction Crew Leads who has spent most of her service year at the Women Build.  She is grateful for the opportunity to participate in this project.  "Not only am I helping to build a house for a deserving mother and her two children, but I am also meeting and working alongside women seeking to create an impact in their community."  
Did you know Habitat MidOhio has a newsletter for our Women Build program?  Sign up here and select "Women Build Newsletter". It features updates from our Women Build home, community information, and much more!