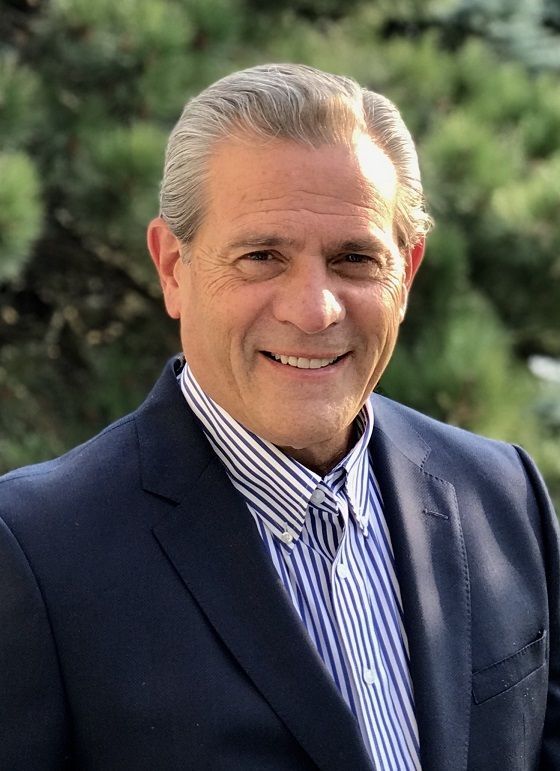 Habitat for Humanity-MidOhio President and CEO E.J. Thomas announces plans to step down
Board of Directors will conduct executive search for successor
COLUMBUS Ohio (September 13, 2023) – Habitat for Humanity – MidOhio President and CEO E.J. Thomas will step down within the next few months following a long and successful career with the Columbus-based affiliate of the national non-profit organization that helps families build and improve places to call home. E.J. will continue in his current position while the Board of Directors conducts an executive search for his successor. He has served as President and CEO since 2004.
"It has been my distinct honor to have led Habitat for Humanity – MidOhio," E.J. said. "Over the years, our organization has helped improve the lives of more than 1,200 families. Today, we help a record number of central Ohio families with newly constructed homes, rehabs of existing housing stock and critical home repairs. It has been very satisfying work and I am proud of our employees and partners who make affordable housing possible for so many of our neighbors. I am stepping down from the position to support a family health issue but look forward to engaging my leadership skills in another challenge when the time is right."
"E.J. has made critical contributions to advance our mission of bringing people together to inspire hope, build homes, empower families and develop communities to make a world where everyone has a decent place to live," said Michael Copella, CBRE Senior Managing Director Eastern Midwest region and chairman of the Habitat for Humanity – MidOhio board of directors. "Under E.J.'s leadership, our affiliate has never been in a better position to serve our community and we are sincerely grateful to him and wish him the best."
Since 1987, Habitat for Humanity - MidOhio has partnered with a broad coalition of individuals, churches, and businesses to serve families in central Ohio. Focusing on building up neighborhoods following years in decline, the organization, its volunteers and supporters have contributed time and resources to neighborhood revitalization. During his tenure with the organization, Thomas oversaw the transition of Habitat Licking County and Habitat Madison County into the central Ohio service area and created Habitat for Humanity – MidOhio.
Thomas is founder and past two-term chair of the Affordable Housing Alliance of Central Ohio and has been recognized as Columbus CEO Magazine's central Ohio CEO of the Year for large non-profit organizations and Columbus Smart 50 Business Award Recipient. Prior to joining Habitat for Humanity, he served as chairman of Ohio's Unemployment Compensation Review Commission, a Colonel in the Ohio Air National Guard and State Representative in the Ohio House of Representatives.
About Habitat for Humanity – MidOhio
Affordable, decent housing is one of our most basic human needs, yet it is in alarmingly short supply in our very own neighborhoods and throughout the world. A decent place to call home creates stability, launching families onto a positive trajectory of generational change that includes hope, improved health, and a better quality of life. Habitat for Humanity-MidOhio has spent more than 36 years bringing the dream of homeownership to families in need. Over the course of its history, Habitat MidOhio has rekindled hope for more than 850 families through new home construction, rehabs, and home repairs. xxx