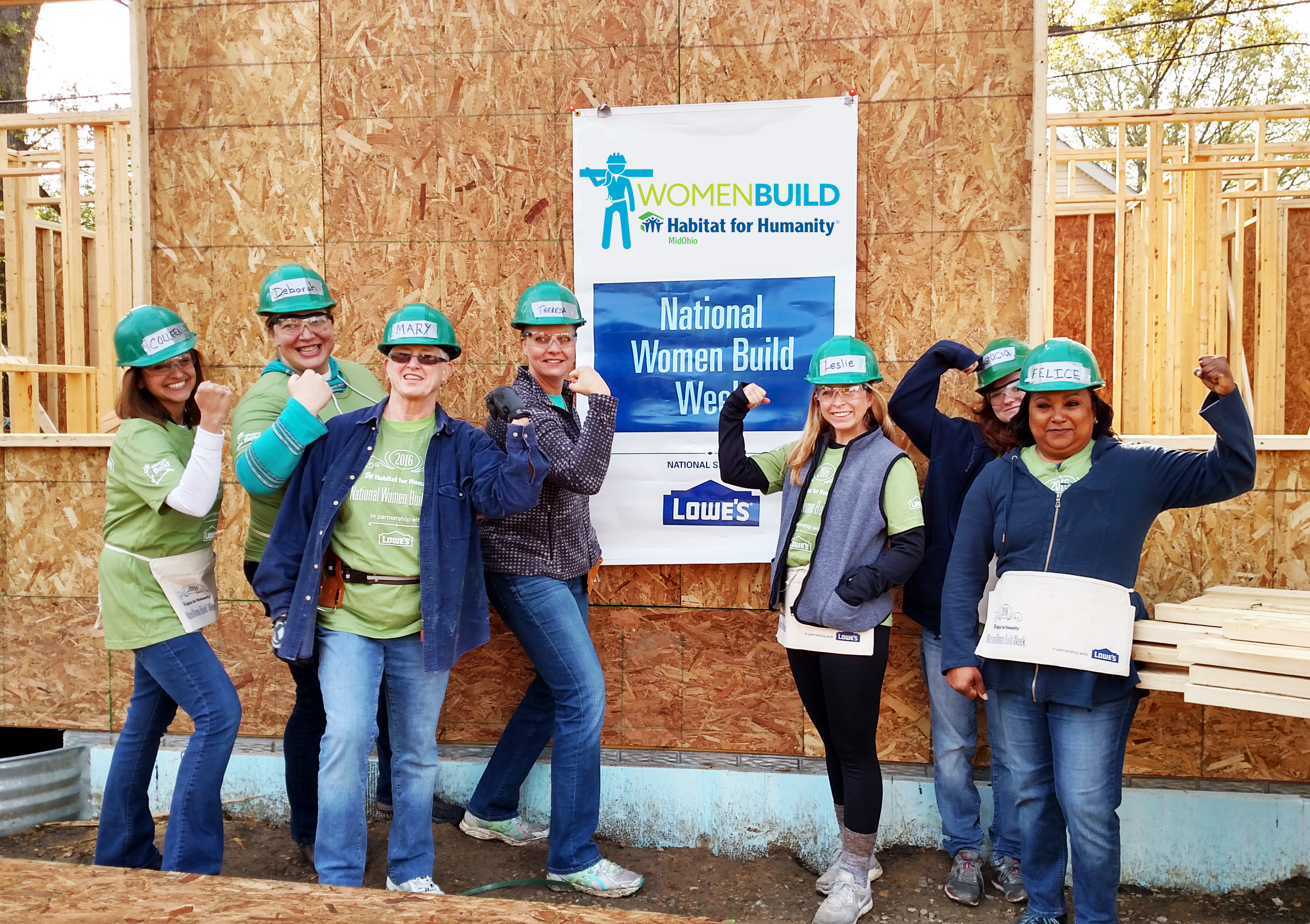 Habitat MidOhio joins affiliates around the globe to celebrate International Women Build Week as Partners complete home builds and repairs in more than 235 locations leading up to International Women's Day
COLUMBUS, Ohio — March 2020; Habitat for Humanity International, Lowe's and approximately 6,000 women volunteers will unite in more than 235 communities in the United States, India and Canada for International Women Build Week, March 1-8, to highlight the global need for safe and affordable housing. A prelude to International Women's Day, the global event aims to build and improve 540 homes while raising awareness of housing issues facing women and their families.

"More than 18 million U.S. households spend half or more of their income on a place to live, and almost 31% of women-headed households with children are below the poverty level," said Sue Henderson, vice president of U.S. operations, Habitat for Humanity International. "History has proven that women and their families have the power to make remarkable changes and spark meaningful conversations. With the support of Lowe's and thousands of volunteers around the world, we will advocate for positive change in the housing needs of women and their families."

In the U.S., one in six families must choose between having a place to call home and paying for food, health care, childcare, education or reliable transportation. Habitat for Humanity and Lowe's are calling on women across the world to help bring attention to this important issue by raising a hammer with their local Habitat chapter.

"Lowe's and Habitat have seen firsthand the transformative power women can have when we come together for communities in need," said Jennifer Weber, Lowe's executive vice president, human resources, and board chair of the Lowe's Foundation. "More than 138,000 volunteers have built or repaired more than 5,325 homes during our 12-year partnership of supporting International Women Build Week, and this year, we encourage all women, whether a home improvement professional or a do-it-yourselfer, to join a build alongside other woman. Together, we can make a difference to improve access to safe and affordable housing in our communities."

The Lowe's partnership with Habitat began in 2003, and since then, the company has committed more than $71.1 million to support the nonprofit. Lowe's longstanding support of Habitat has helped more than 6,500 Habitat partner families improve their living conditions.