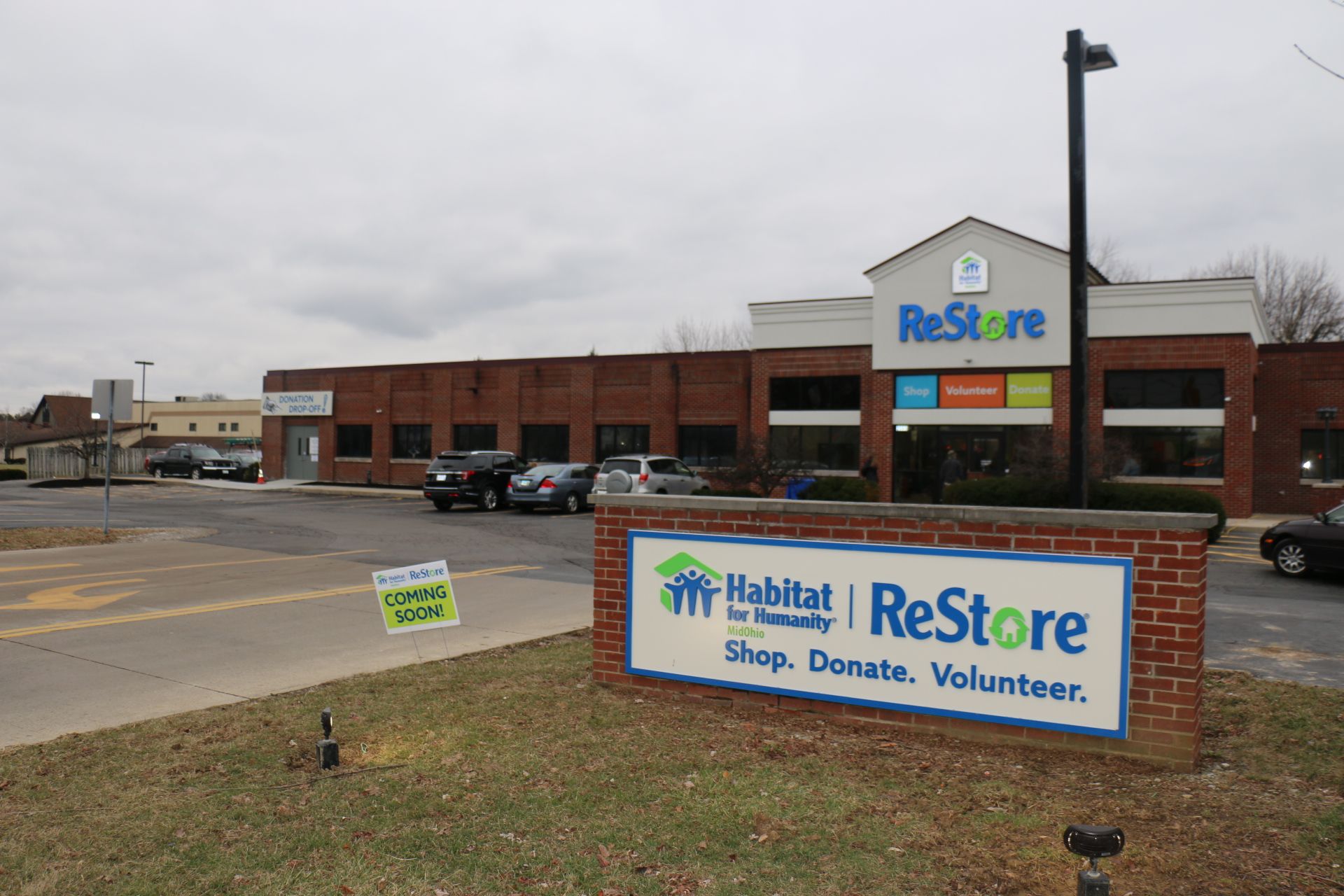 Habitat MidOhio's Third ReStore Opens, Helping to Support the Affiliate's Ability to Serve More Families 
COLUMBUS, Ohio — January 2020; Mayor Andrew J. Ginther was on hand to help cut the ribbon as Habitat for Humanity-MidOhio open its third ReStore —on Wednesday, January 29. Located at 2555  Bethel Road in the former Graeter's Ice Cream factory, Habitat MidOhio's third location will serve as the affiliate's flagship location in Central Ohio.
The 15,690 square foot location has been designed from the inside out to serve as the model of what a ReStore should be. Easy access inventory, energy-efficient utilities, Volunteer check-in, and easy to find departments and sections, the Bethel Road ReStore will serve as the blueprint for all future MidOhio retail efforts. 
Habitat MidOhio ReStores play an important role in Habitat's efforts to combat the affordable housing challenge in central Ohio.  Donations are sold and the proceeds help to offset most of Habitat MidOhio's administrative costs — so cash contributions go directly toward building homes and revitalizing communities. 
"This new store's success represents enhanced hope for families in need throughout our service area," remarked E.J. Thomas, President & CEO of Habitat for Humanity-MidOhio. "The opening of this store could not have happened without the outpouring of support Habitat received from our Habitat Housing Initiative." Thomas said. "With a lofty $4.5 million goal and a vision of serving three-times as many families annually, Habitat began the production phase of the initiative in July 2018 — after exceeding its goal by over $250,000 — providing vital resources to create real, sustainable neighborhood transformation throughout its service areas. This store is one of those vital resources."
Donating new or used home goods and materials enables Habitat MidOhio to offer a steady stream of available goods to the general public. This effort supports Habitat MidOhio's commitment to serve more than 100 families annually in Central Ohio. 
The ReStore business model reduces landfill reliance as items are donated — instead of discarded — resold and sometimes even repurposed, thus preventing durable, reusable materials from needlessly going to waste in local landfills . . . to the tune of almost 1,800 tons annually!
By partnering with Habitat MidOhio ReStores, individuals and businesses make a commitment to support local families and neighborhoods — and that helps create a vibrant community in which to thrive!