Get Involved by Volunteering at Habitat for Humanity-MidOhio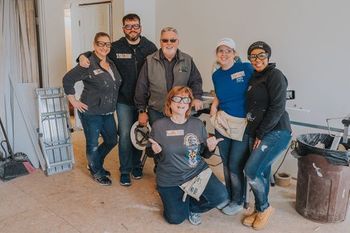 Volunteers are a vital part of Habitat for Humanity. They are the backbone of fulfilling Habitat's mission. Volunteers participate in a variety of areas, including working in Habitat's ReStore, serving on committees, taking pictures, building on site, and much, much more! Volunteers assist us as individuals, as groups, and as sponsors. We appreciate our volunteers who partner with us to help make a difference in our community and in the lives of those around us.
Habitat for Humanity – MidOhio is so grateful for our outstanding volunteer support. We appreciate your time, sweat, and energy that has made this past year so successful. We hope you can continue to find time for Habitat for Humanity throughout the coming year as we continue to provide safe, decent, affordable housing for all. If you are part of a group that would be interested in having a representative from Habitat MidOhio stop by to provide information about our volunteer opportunities, please contact Rachel Hardin.
How to get started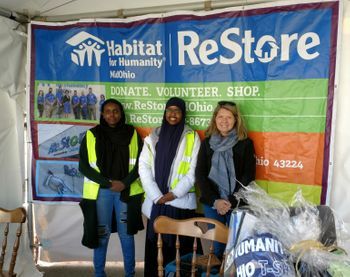 We do not require volunteers to attend an orientation at HFHMO. Instead, please download and read through our Volunteer Manuals below: 
Once you have read through the manual, please create an account on our volunteer website. Check out the volunteer calendar for upcoming volunteer opportunities for individuals and use your account to register for those you'd like to attend. 
Want to set up a group volunteer opportunity? Please fill out a group inquiry form.
If you'd like to get to know our Volunteer Team, would prefer an in-person orientation, or need a demonstration of how to use the volunteer website, join us for a volunteer orientation at the HFHMO Family & Program Center. These are usually held on a monthly basis. For more information, please check the volunteer calendar or contact Rachel Hardin.