Habitat MidOhio Monthly Musing
To sign up to receive your copy of the Monthly Musing straight to your email inbox, click here.
---
CEO Corner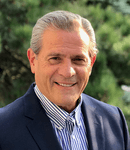 I'm excited to share that on May 11th and 12th, Habitat MidOhio hosted its fourth annual "Playhouse Blitz" at Huntington Park in downtown Columbus.  Over these two days, some 23 playhouses were sponsored, assembled and decorated for their intended recipients, 52 children for 23 families.
            As presenting sponsor, Discover's involvement helped defray the associated costs for the effort.  Constructing these homes as a blitz effort results in a fun venue where the busy atmosphere acts as way to attract additional sponsors.  As such, we had two new central Ohio companies join in this year's blitz efforts. 
            Sponsor volunteers use their creative skills in decorating these tiny homes for the little ones employing motifs supplied by parents.  A child who loves Batman, one of many Disney characters, or butterflies and bunnies will see their favorites memorialized in the final product. 
            The "big reveal" for these children is something to behold, as they have no idea they are about to have their own playhouse that will be relocated by the parents to where they live.  And, as the playhouse depicts a theme reflecting a favorite character or theme is just icing on the cake.  I'll save a thousand words by sharing some of the photos taken at the moment when the children saw their new playhouse for the first time.  All in all, it was another great event!
            Many thanks to all of our Playhouse sponsors and their volunteers for their efforts during this year's blitz!
            A bit of history… 
            Habitat MidOhio began the Playhouse Project in late 2019.  Since then the effort has raised more than $600,000 for our big-people programs, providing enough in the way of resources to construct three homes or 65 owner-occupied home repairs!

---
Homeowner Services
Dedication of Bechichi & Boudeuf Home, April 3
Alongside house sponsor Lifestyle Communities, we had the pleasure of joining the Bechichi & Boudeuf family as they received the keys to their new home! It was a beautiful day and we are thankful for the support of donors and volunteers as we work towards a world where everyone has a decent place to live!
---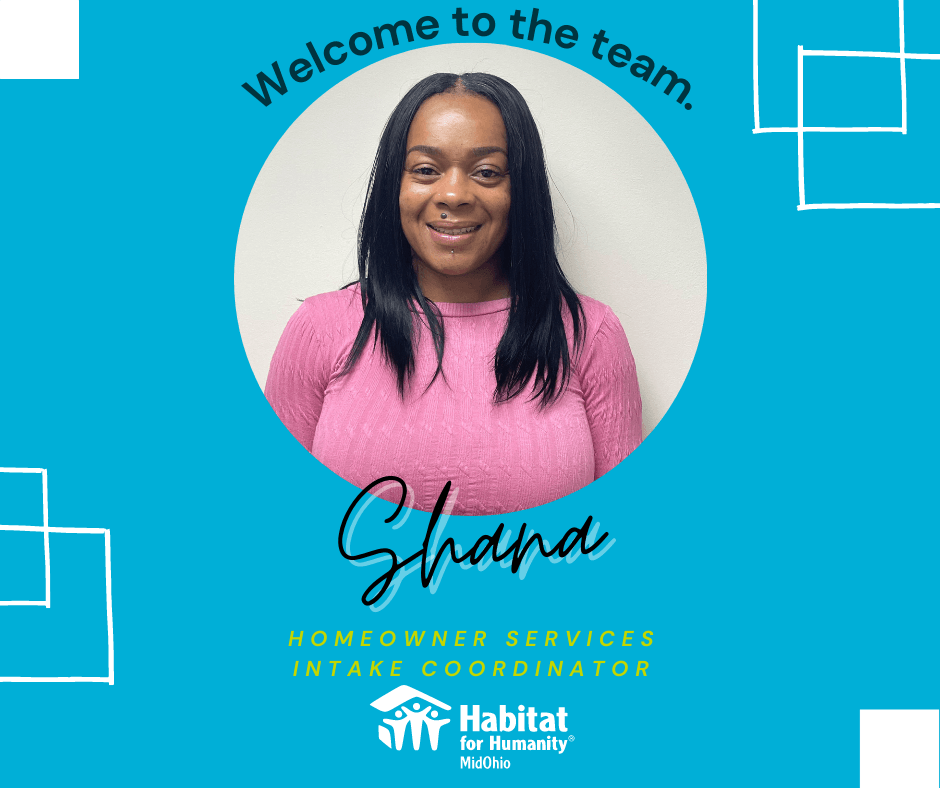 Join us in welcoming our newest member to the Homeowner Services team, Shana Stewart! 
Shana is joining us as the new Homeowner Services Intake Coordinator. She wanted to work at Habitat because she has a passion for helping others and being as resourceful as possible! She is excited to get more involved in the central Ohio community through our work and her goal is to be as useful as possible in her position. Outside of work, Shana enjoys cooking, listening to music, doing hair, and cleaning. She loves to laugh and have fun and will make sure to help others have a great day. We are excited to have you at HFHMO!!
---
Construction
As Habitat MidOhio's programs serving new and existing homeowners continue to grow, we are recruiting several open positions to meet the need.  Please pass along these opportunities to those in your circle to give us the best chance of filling these positions with mission-minded individuals to enhance our team.  We are excited to serve more families through our programs throughout central Ohio. 
We are actively recruiting for:
This position will be largely assessing, creating scopes and estimates, obtaining bids from subcontractors and scheduling of project leads/volunteers as well as subcontractors.  For full position description clink link below.  
This position is very hands on and includes direct repair work as well as training and leadership of volunteers on various repairs.  For full position description click link below. 
This position is also very hands on working directly on both repair and new home ownership sites under the guidance of experienced project leads with the goal of developing into full project leads.  For full position description click link below.  
Land Development Director
This position will be involved in acquisition of properties for development; single infill lots as well as larger parcels.  In addition to direct property acquisition, they will manage all site planning/design, and bidding/execution of pre-development activities involved in having larger parcels of land ready for single family and shared roof units to be constructed.  For full position description click link below.    
We appreciate all of you helping us to get the word out about these exciting and fulfilling opportunities in the construction department at HFHMO! If you are interested, please visit our Careers page to learn more and apply!
---
ReStore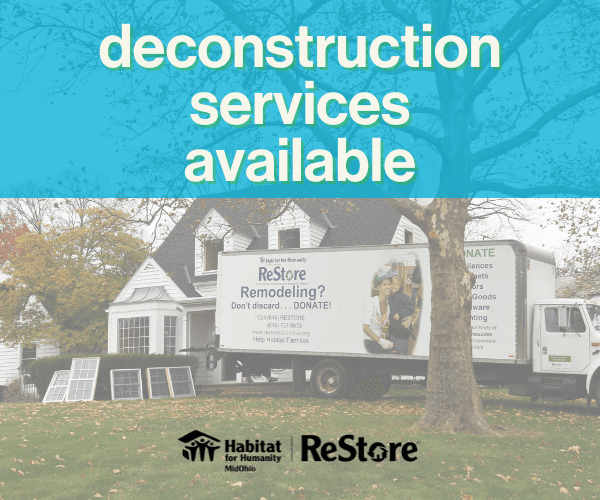 Did you know that Habitat for Humanity-MidOhio offers deconstruction services?
The Habitat ReStore Deconstruction Team provides removal of salvageable materials from your home or business.  As a locally recognized and respected organization, we offer efficient service and experienced personnel to complete your job on time. 
How the Deconstruction Process Works 
Contact us to schedule a walkthrough of your project at cconley@habitatmidohio.org or 614-419-4389.
Our experienced crew removes salvageable materials from your property.
Materials go to the Habitat ReStore to be sold at an affordable price to the community and funds raised help build affordable housing.
You receive a donation receipt for tax purposes.
We would love to be a part of your summer cleaning process. Items donated to Habitat MidOhio go to our ReStores to be sold at an affordable price to the community which in turn helps support us on our mission to end substandard housing in central Ohio. 
---
SHOP
Did you know MidOhio ReStores offers new product as well as donated merchandise?  Our Westerville Road, Bethel Road and Newark locations offer a variety of brand new cabinets, rugs, paint, paint supplies, light duty tools, and tile flooring for sale. These items get purchased often so that our customers can have consistent products to shop from!
---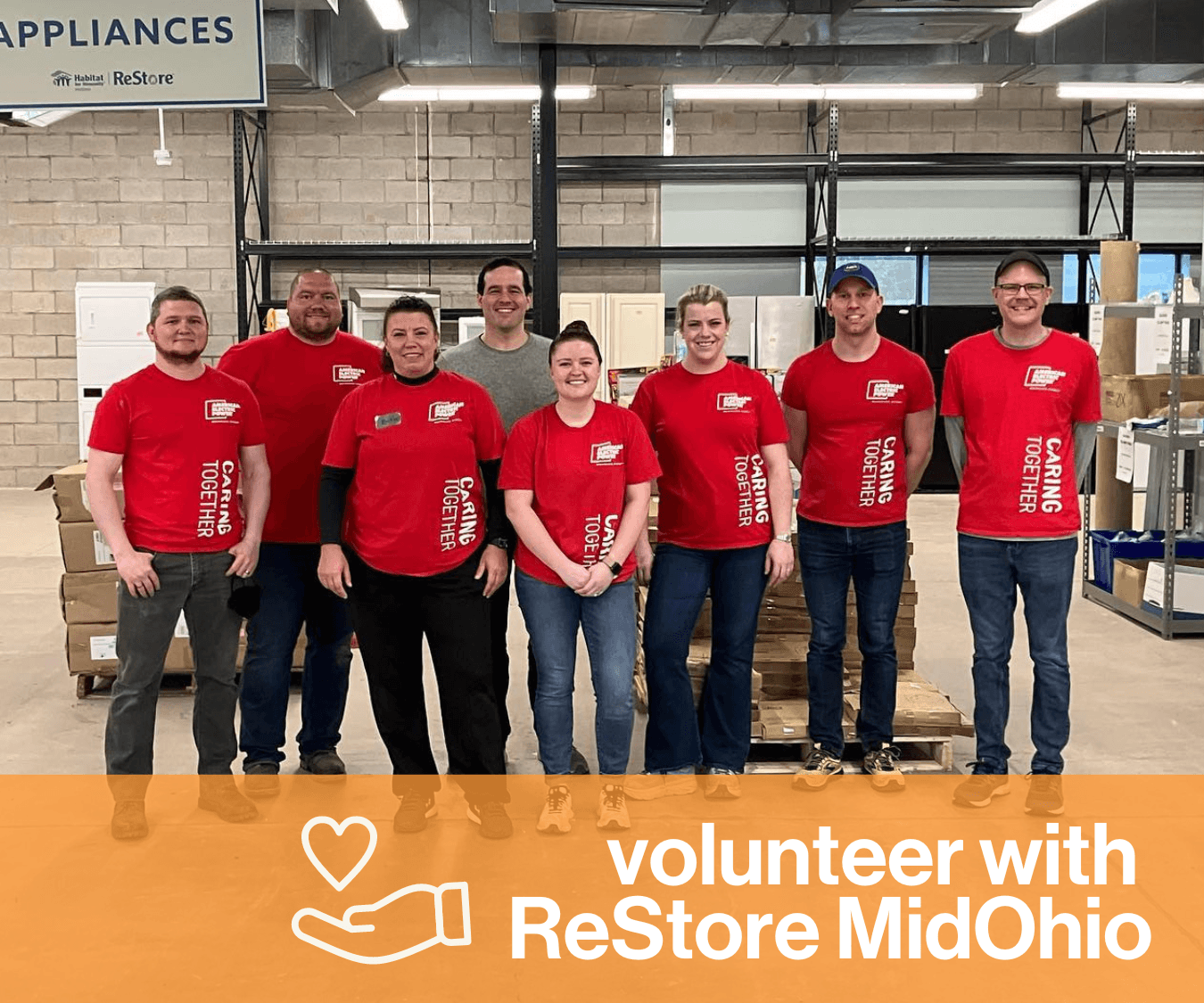 VOLUNTEER
Individual and group volunteer opportunities are available at our Westerville Road, Bethel Road, and Newark locations.  Give back to the community and come out for a team building day!  Thank you to all of our individual and group volunteers for the many hours of service you have given in our ReStore locations!
Check available shifts: https://habitatmidohio.volunteerhub.com/events/search?q=restore
---
Volunteer Services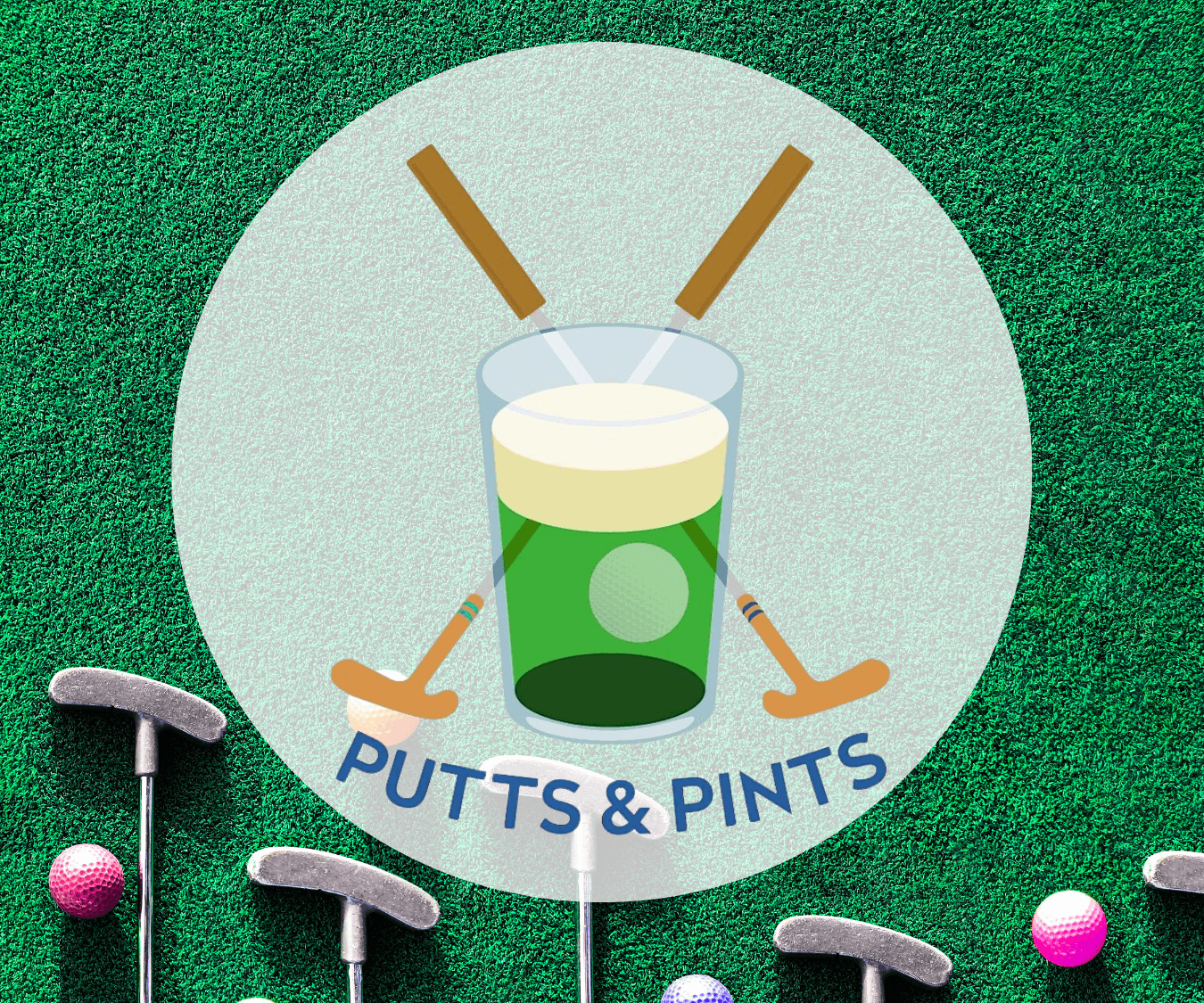 Putts & Pints with Habitat Young Professionals-MidOhio
Join HYP MidOhio on June 16th at Land Grant Brewing Company to support affordable housing through putt-putt!  No need to create a team - each person will play individually, although you are welcome to compete with friends and strangers alike!  Scorecards will be entered into a drawing for a chance to win great prizes!
Registration is $25/person and includes a HYP giveaway item, one drink ticket, participation in the event, and a chance to win prizes! Get your tickets here: https://www.eventbrite.com/e/putts-pints-tickets-607669996317
---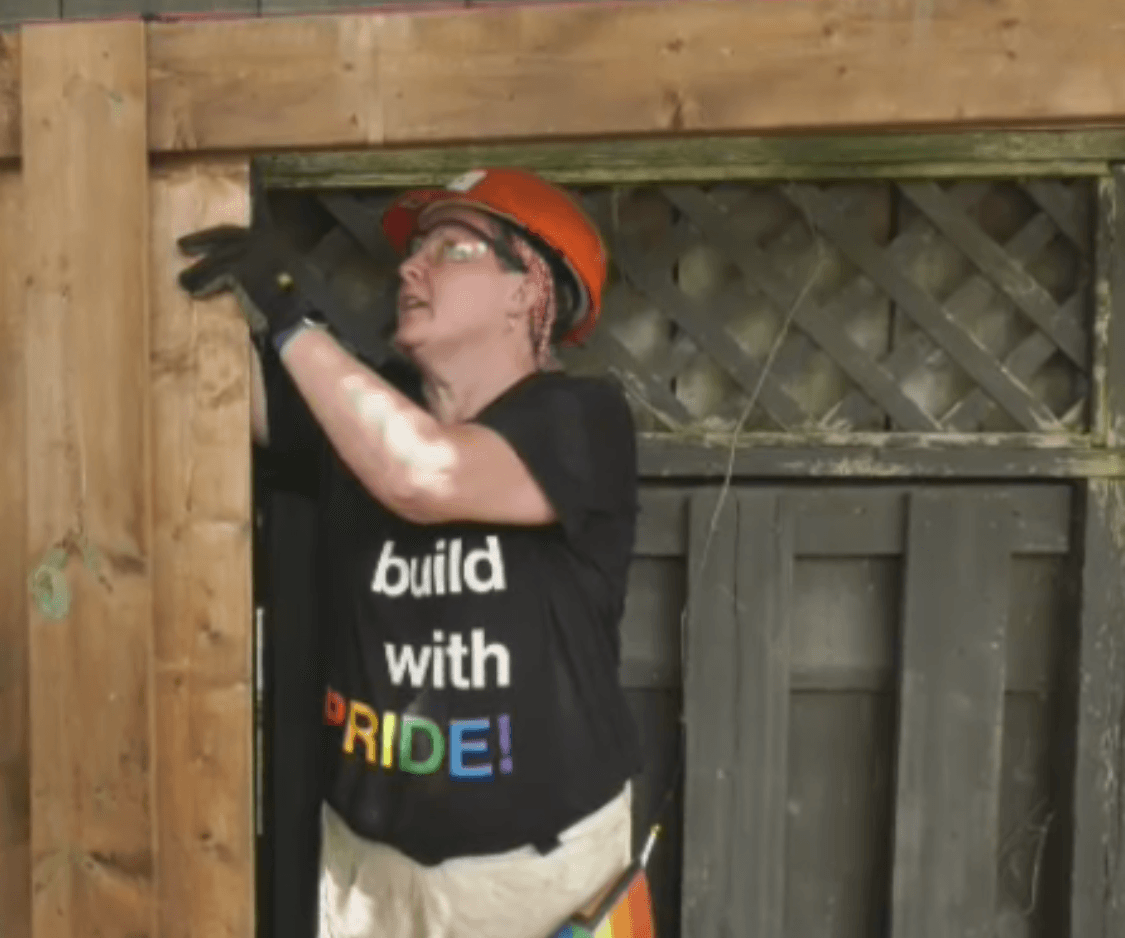 At Habitat, we believe everyone deserves a decent place to live. This year, we are holding our first ever Pride Build Day event to invite members of the LGBTQ+ community and their allies to help us build a home for a family in need. Habitat focuses on building an inclusive Central Ohio community where every individual and family has the opportunity to obtain safe, decent and affordable housing. Celebrate Pride Month by volunteering on this special build day!
---
Diversity, Equity & Inclusion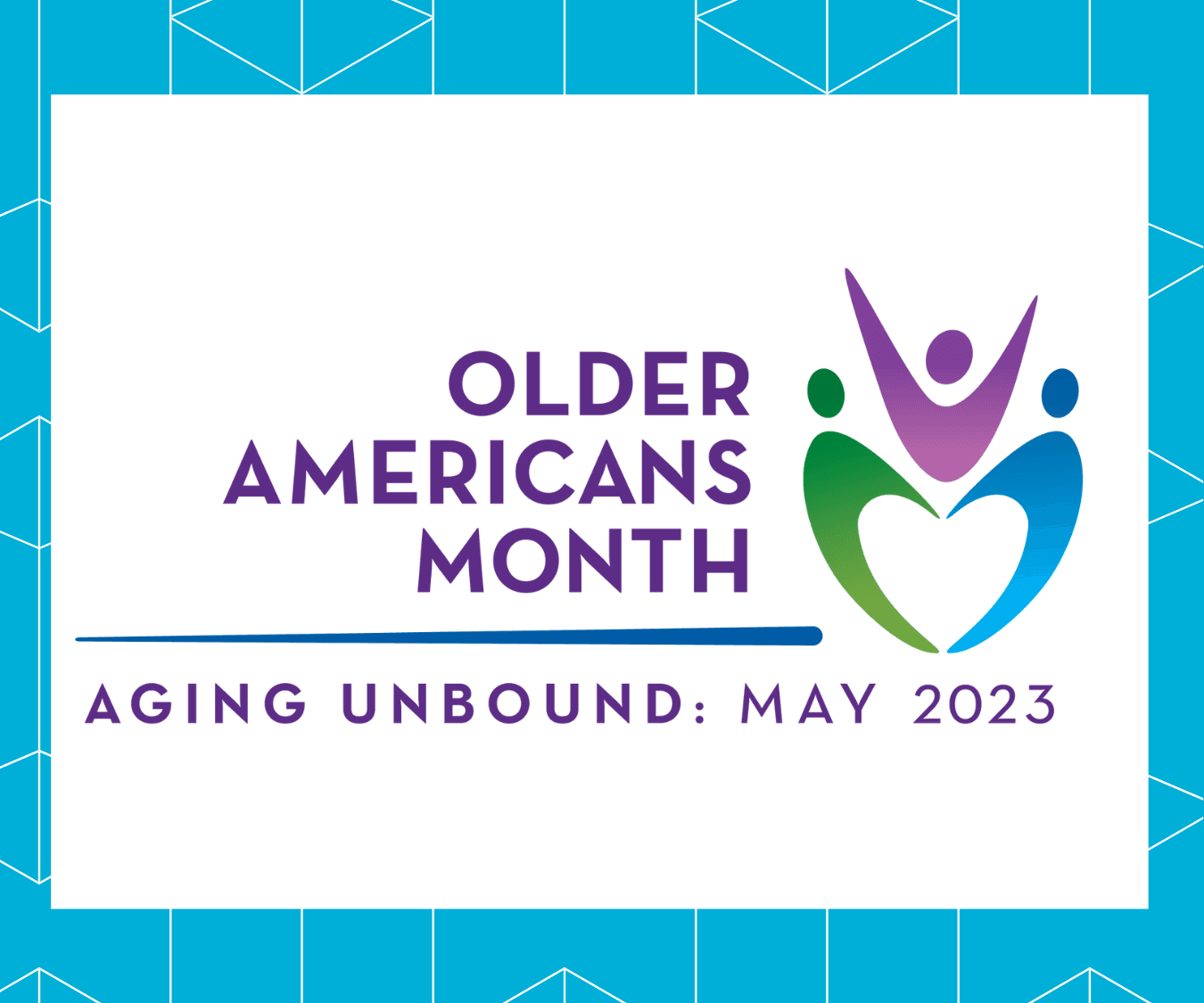 Older Americans Month
Every May, the Administration for Community Living leads the nation's observance of Older Americans Month (OAM).  The 2023 theme is Aging Unbound, which offers an opportunity to explore diverse aging experiences and discuss how communities can combat stereotypes. Join us in promoting flexible thinking about aging – and how we all benefit when older adults remain engaged, independent, and included.  Read more about this observance as it celebrates its 60th year! 
---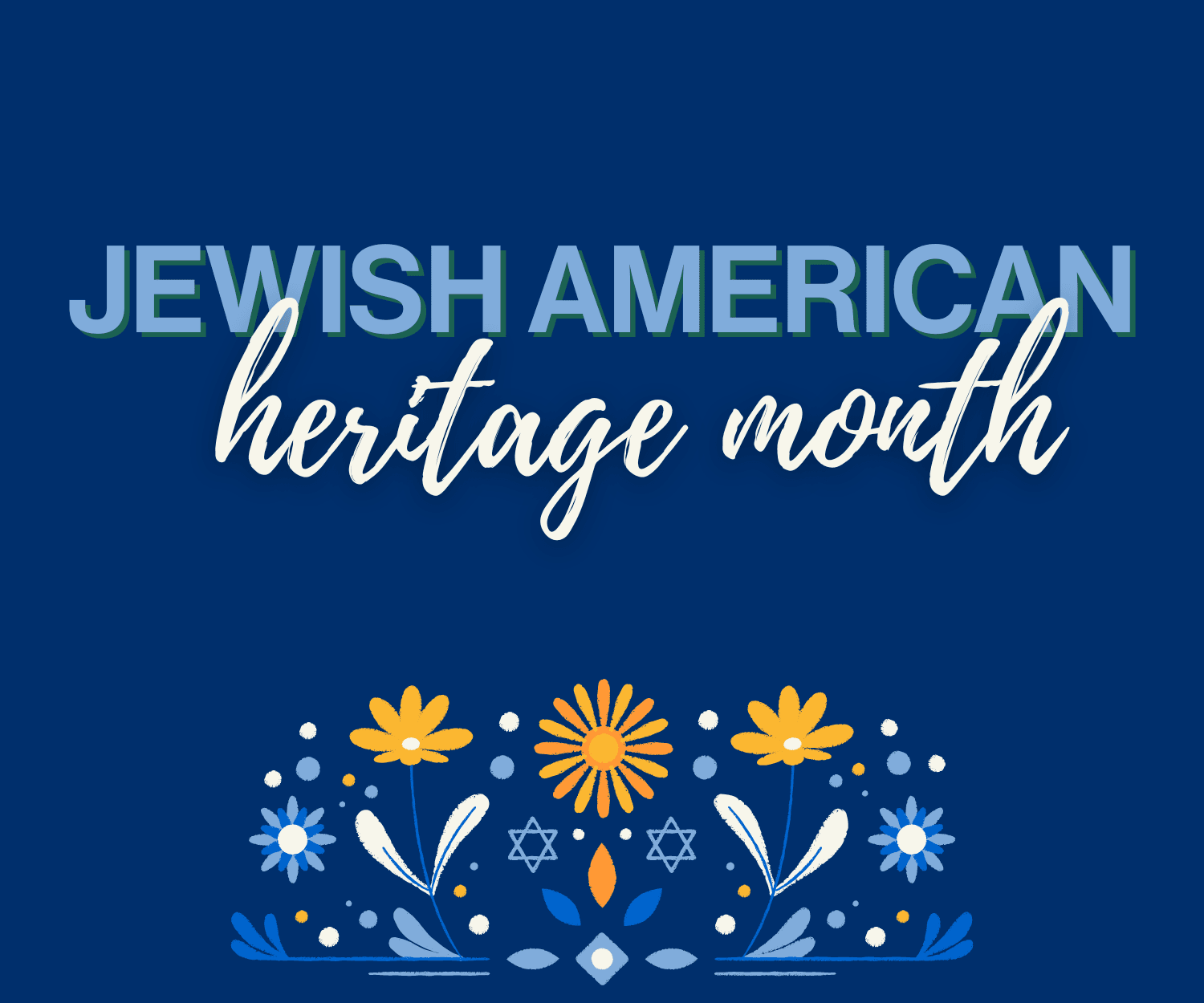 Jewish American Heritage Month
On April 20, 2006, President George W. Bush proclaimed that May would be Jewish American Heritage Month. The month of May was chosen due to the highly successful celebration of the 350th Anniversary of American Jewish History in May 2004, which was organized by the Commission for Commemorating 350 Years of American Jewish History. Learn more about this important month honoring Jewish Americans.
---
Resource Development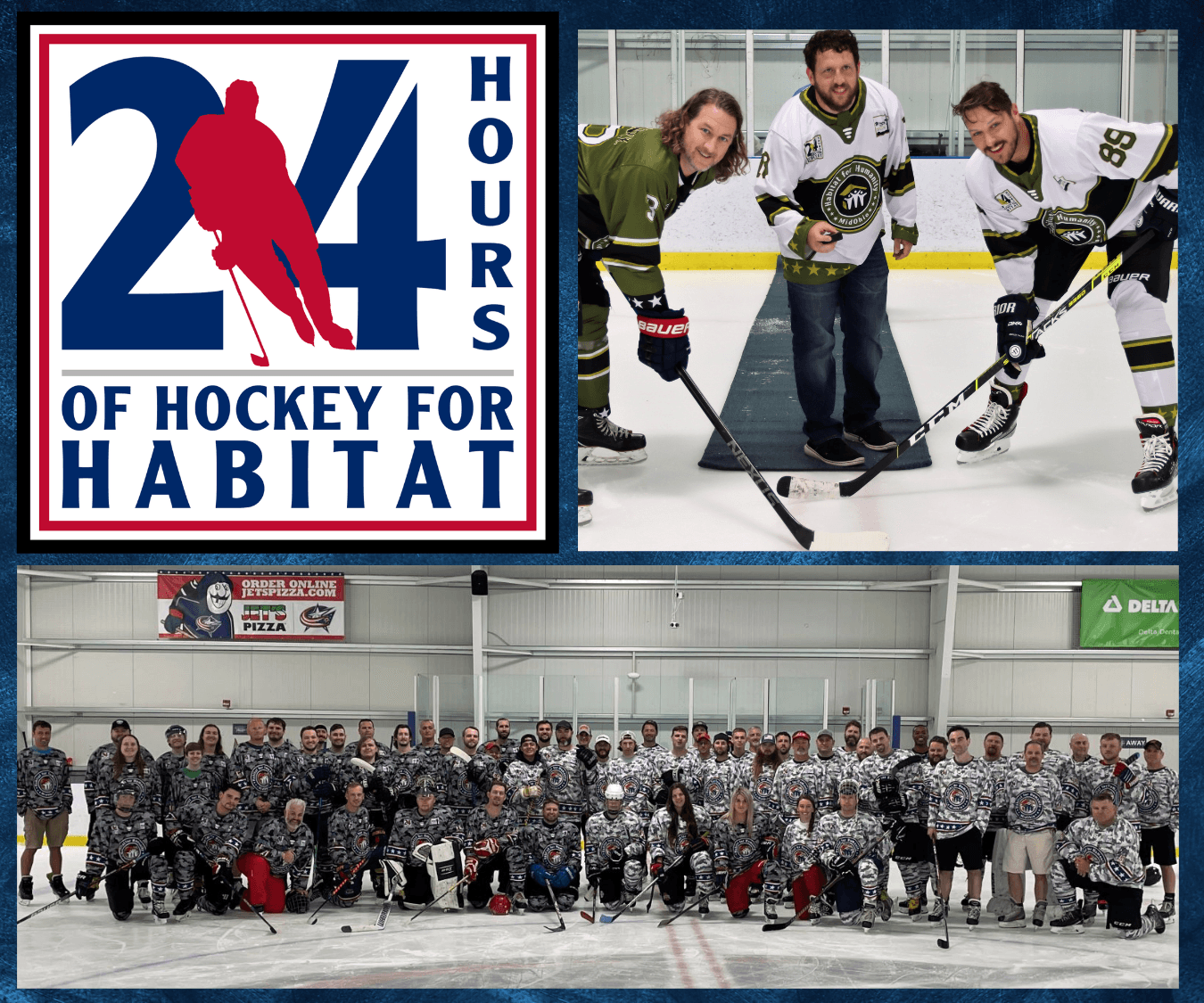 The 7th Annual 24 Hours of Hockey for Habitat will be held June 9-10, 2023 at the Chiller North. 
This event would not be possible without the amazing volunteers that dedicate their time throughout the 24 hours of the event.  Sign-up today to join us as a volunteer referee or scorekeeper.  All volunteers will receive an event t-shirt and access to hospitality food and drink during their shift. 
Contact Kate to sign up!