"It takes more than tools to build the dream of homeownership… it takes commitment."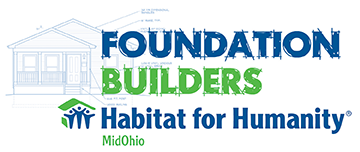 Habitat for Humanity-MidOhio's Foundation Builders is a special group of people reaching out each month to provide affordable housing solutions for families in need right here in central Ohio. Foundation Builders are donors who have decided to make an easy, monthly commitment to support Habitat MidOhio' mission.
Join Habitat MidOhio's Foundation Builders and help keep the dream of homeownership alive!