Habitat MidOhio Monthly Musing
To sign up to receive your copy of the Monthly Musing straight to your email inbox, click here.
---
CEO Corner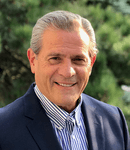 This month marks a significant milestone for the MidOhio affiliate with the opening of our third ReStore in Newark!  We held our Grand Opening for this new retail outlet on February 15th and all were delighted so many Licking County residents chose to visit the store on this first day of official operation.
     We held our ribbon-cutting at 8:30 that morning, and it was apparent a number of new customers were anxious for the official ceremony to conclude, so they could begin shopping at 9:00! 
     Few who entered through the doors that morning were aware of the tremendous amount of planning and fundraising, along with the blood-and-tears efforts by staff and volunteers to ready the store's interior for the "big day."  With that in mind, it is only fitting to share with you who was behind this successful opening.
     Obviously, the first step was finding a suitable location, which, by the way, took us nearly five years.  CBRE's Managing Director and Habitat board member Mike Copella and his team worked with us through the steps of identifying possible locations and due diligence that involved evaluating four separate locations for suitability.  For each of these four, we would enter into negotiations with high hopes, only to hit a roadblock related to such factors as prohibitive renovation costs, terms of sale on which the parties couldn't agree or potential environmental issues.
     But, we kept at it…
     As is now history, we were fortunate to find the strip center located at 1660-1680 North 21st Street that is an ideal location on a busy retail thoroughfare.  As an added bonus, in purchasing the entire retail center, the affiliate will be the beneficiary of rental income from the other three tenants.
     Once identified, and with a sales price established, our team went to work with a financing plan that became the Licking County Habitat Initiative or "LCHI."  Board member Brady Burt, Park National Bank CFO, became our Campaign Chair for this fundraising effort, and working tirelessly, he did fantastic work in recruiting Champions Dan DeLawder, Former Chairman & CEO of PNB, and Rob Montagnese, Pres. & CEO of Licking Memorial Health Systems.  The goal was to raise $1.5M, primarily from Licking County, in addition to $2M that the affiliate was investing in the project – and do so within six months starting in July of last year.  Not only did Brady and the team's efforts meet that stretch goal by the end of December, they exceeded it!  Such is the incredible support we received from Licking County!
     Within these new environs is the Family & Program Center, Powered by the AEP Foundation.  This dedicated space will provide an inviting space for prospective families to work comfortably with our Homeowner Services team as they make their way through all the counseling and training every family completes on their way to realizing the dream of owning a home that is theirs.
     Now that we're open, please stop by and take a look around.  Dave Wakefield, ReStore Manager of the new facility, would be happy to meet you there.  By the way, Dave and his team did above-and- beyond work in readying this new store for opening.  I guarantee you won't be disappointed.
     We remain grateful to everyone who has been a vital part of this important process of establishing this new Licking County ReStore, one that will generate funds to serve more families in the years to come.
With many thanks,       

---
Homeowner Services
Dedication of Evans Home Saturday, January 21
We joined Earlicia and her children to dedicate her new home! Gathered alongside members of our Northside Partnership, we blessed the home and Earlicia became a Habitat MidOhio homeowner with keys in her hand. Thank you to the Northside Partnership who provided funding and volunteers and to the Ohio Housing Trust Fund for their continued financial support.
Wall-Raising of Booker Home Saturday, January 21

We had the perfect day to raise the walls at our 16th Habitat for Humanity-MidOhio Women Build! Tawana and her children helped officially kick off the construction of her future home with the help of their family and Women Build volunteers. We are thankful for the sponsors on this house, The Brighter Days Foundation, JPMorgan Chase & Co., Wells Fargo, GEODIS Americas, and Ohio Wireless for providing funding and volunteers!
Dedication of Tall & Baal Home Saturday, January 21
We celebrated the dedication of Oumar & Fatoutmata's new home! Alongside their children, they were excited to receive the keys to their home. Special thank you to Hilliard Adopt-A-House and your partnership of churches for your volunteer leadership and financial support – and Larry Hutchison who after 10 years of service, is stepping down as a volunteer house lead. Thank you as well as The Harry C. Moores Foundation for their generous contribution to Habitat MidOhio's mission.
Dedication of Ba Home Friday, January 27
We were excited to celebrate with the American Electric Power - AEP Foundation by dedicating a home for Samba and his children! This is the 25th home that AEP has sponsored and over 27 years of support. This totals over $3 Million, 12,000+ volunteers and 78,000+ volunteer hours! We are excited that Samba and his children now have a safe and affordable place to call home!
---
Homeowner Applications will be available March 13-24th, 2023. 
We strongly encourage anyone interested to attend a Homeowner Orientation session. These sessions will go over the Habitat Housing program along with the criteria and application process. 
---
Construction
WINTER WORK ON HFHMO CONSTRUCTION SITES WARMS LIVES
During the darkest, coldest month of January, great progress was made on many Habitat build sites because of the dedication and love of many volunteers!   We have made it through another cold and dreary month in Ohio and getting closer to Spring!  It is definitely a season of frigid temps, brisk winds and chapped faces but through all of that, many lives and hearts are being warmed by the wonderful works of so many around our organization. 
Early January, we celebrated with several families who received the keys for their newly completed homes built with love by several of our faithful Adopt-A-House groups; American Electric Power Foundation, Hilliard AAH and Northside Partnership.  Great work all of you whom have provided a now warm and safe place for families to rest and thrive!   Simultaneous with our new homeownership projects completing, our repair team and volunteers managed to complete eight additional home repair projects for deserving families in already owner-occupied homes.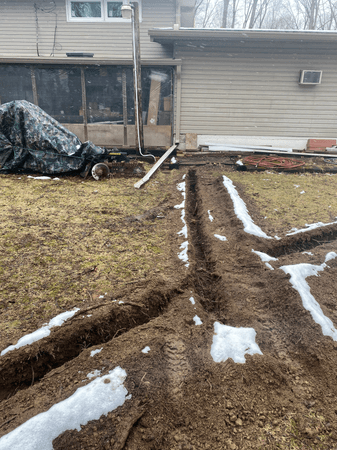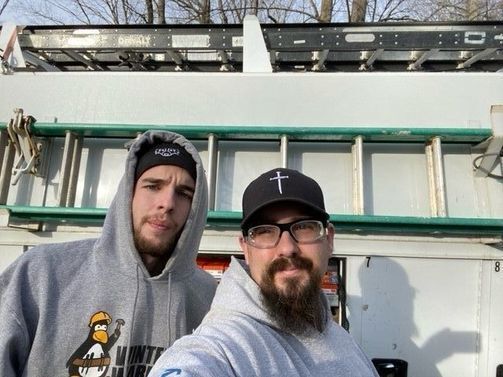 Lastly, also early in January, we kicked off several new builds and continued trudging through the early stages of a couple others; Northwest AAH, Women Build, A-Team and Newark faithful's along with Discover.   The temperatures have varied wildly (typical Ohio!) offering up a combination of both frozen ground and messy mud challenging our volunteers.  If ice and mud were not challenging enough, mother nature was sure to throw in a couple days with strong winds to add to the cold and make carrying sheet boards a bit like sailboarding!   Kudos to all of the die-hard construction volunteers who continually brave the conditions to make progress toward another family served!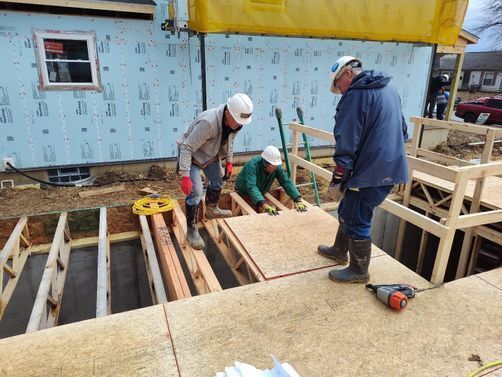 Spring is getting closer and we have faith, hope and confidence that soon we will be having more and more days of warmth and sunshine to assist you all in your mission of warming the lives of others.    
---
Welcome, Mitch! Our newest member of the Construction department.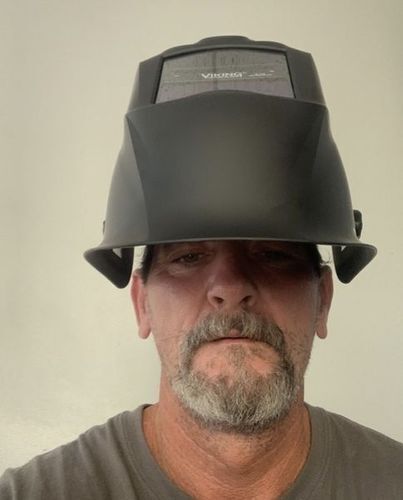 We would like to welcome Mitch Payne to the affiliate as the newest member of the construction team. Mitch joined us this past month and will be serving as a Repair Project Lead.   He recently relocated here to Columbus in order to be closer to and be able to help with family.  He looks forward to helping those in the community because he knows there is such a great need for affordable home repairs.   In Mitch's free time he enjoys relaxing while fishing. Please give Mitch a warm Habitat welcome when you see him!  
---
ReStore
Join us in welcoming the newest members to the ReStore team!
Newest members of our ReStore team!
---
Volunteer Services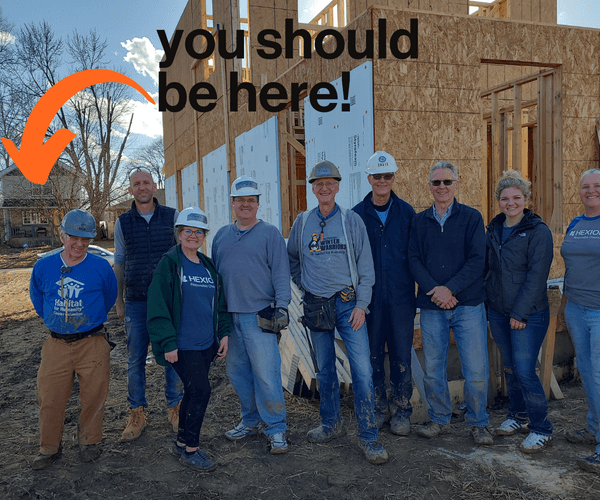 February will be a busy month for Habitat in Newark! In addition to the opening of the new ReStore, we also started construction on 2 new homes! Individual volunteers and groups of 5-10 are needed for these efforts!
---
Welcome our newest member of the Volunteer Services department!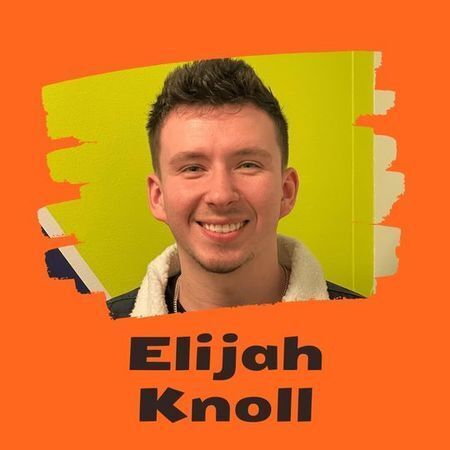 Elijah started this month as the new Special Projects Assistant where he will devote most of his time helping in the ever-growing Playhouse Project program as well as spend time on our construction sites on occasion.
With Elijah's new role, he chose to work with Habitat in order to be in a position that could help benefit the lives of others. He is also very excited to learn more about how the organization operates and increase his knowledge in construction. Elijah is originally from New Jersey, but he came to Ohio to go to Ohio State and decided to stick around after graduating. One lifetime goal Elijah would like to accomplish would be to work to increase minimum wages so that no one lives in poverty while working a 40 hours/week job. One important life skill he thinks everyone should have is financial literacy.
Elijah has many hobbies and interests including politics, going to the gym, sports, watching Netflix, and hanging out with his girlfriend and friends. A dream vacation for Elijah would be to road trip around the United States. Elijah would also describe himself as compassionate, a dreamer, persistent, and loving. He especially loves the movie, "A Christmas Story" and recently was able to visit the Christmas Story house!
Fun Fact: Elijah is the youngest of four kids, and his parents are probably older than most people's at his age.
---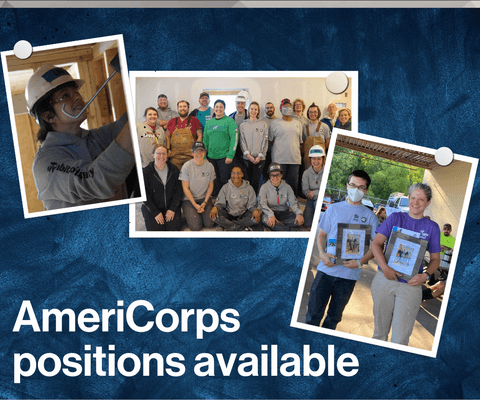 AmeriCorps
We still have a few spots open to serve on our AmeriCorps team this year! AmeriCorps National members are needed in the areas of Construction and Volunteer Services to serve a year with Habitat MidOhio. Members receive a modest living allowance, basic health benefits, an education award upon completion, and a monthly housing assistance stipend.
---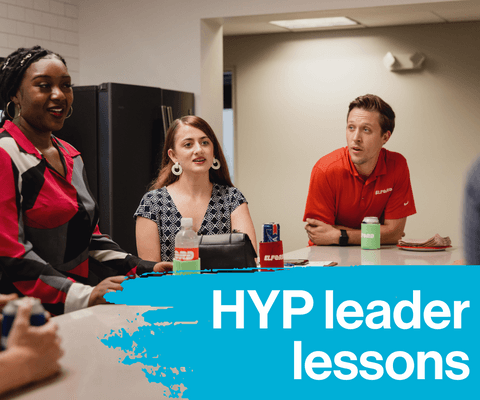 Habitat Young Professionals is kicking off the 2023 Leader Lessons series on March 1st, featuring Betsy Goldstein from MA Design. Expect to hear valuable insights on business development, building relationships, and the impact Intel will have on the central Ohio community.
---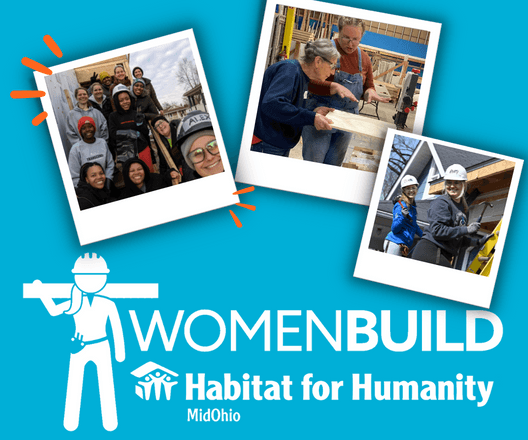 Mark your calendars: Women Build Week is March 7-11! Celebrate by volunteering on site or signing up to build your own shelf at a Women Build Clinic!
---
Diversity, Equity & Inclusion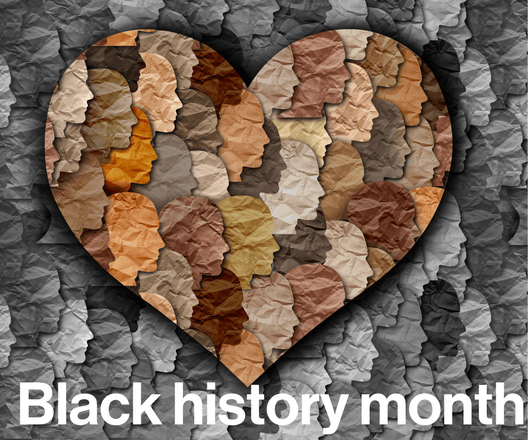 This Black History Month, learn more about Habitat's commitment to advance Black homeownership which addresses systemic discrimination and helps close the homeownership gap.  Also, be sure to learn about historical heroes and Black History facts below.
---
Resource Development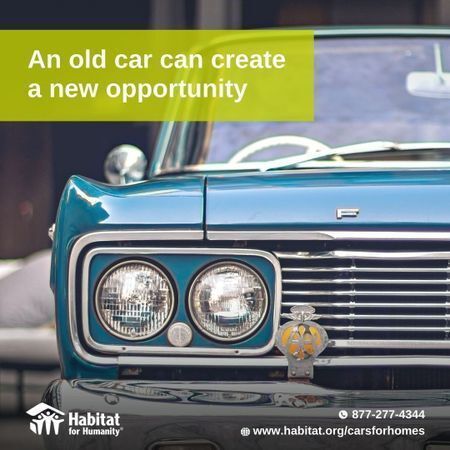 A special thank you to the 10 local families who donated cars to Cars for Homes last month! In 2022 alone, 34 individuals in our service area donated to the program and raised nearly $22,000 from the sale of cars, trucks, boats, RV's and other vehicles! To date, over $122,000 of unrestricted funding has been raised to support our local Habitat affiliate. 
The donation process is easy and just a call or click away!