Volunteer Programs
Habitat for Humanity-MidOhio offers multiple avenues for getting involved including some of these Habitat International volunteer programs!
New Builds & Home Repair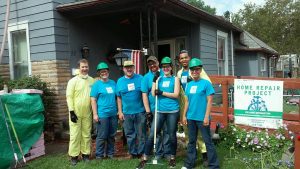 In addition to building new homes, Habitat MidOhio is continuing its commitment to the communities we serve by making affordable home repair accessible to our neighbors in need. Enabling current homeowners and their families to continue living in and maintaining a safe, decent, and affordable place to live is key to the longevity and success of both the family and the neighborhood in which they reside. Habitat MidOhio has expanded its Repair Program and is currently seeking home repair volunteers. Our repair volunteers help with projects involving exterior painting, siding, porch/stair repair, and water damage, just to name a few. No prior experience is required, and both individual and group opportunities are available. For more information about becoming a Repair Program volunteer, please contact Rachel Hardin.
Global Village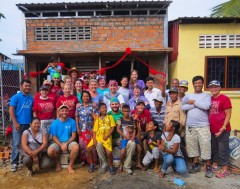 Global Village volunteers participate in local cultural activities, help raise awareness of the burden of poverty housing and, of course, further Habitat's mission to build decent, affordable housing worldwide. As partners, team members help build a true global village of love, homes, communities, and hope!
If you are interested in learning more about Global Village and upcoming international build opportunities, please contact Deb Light.